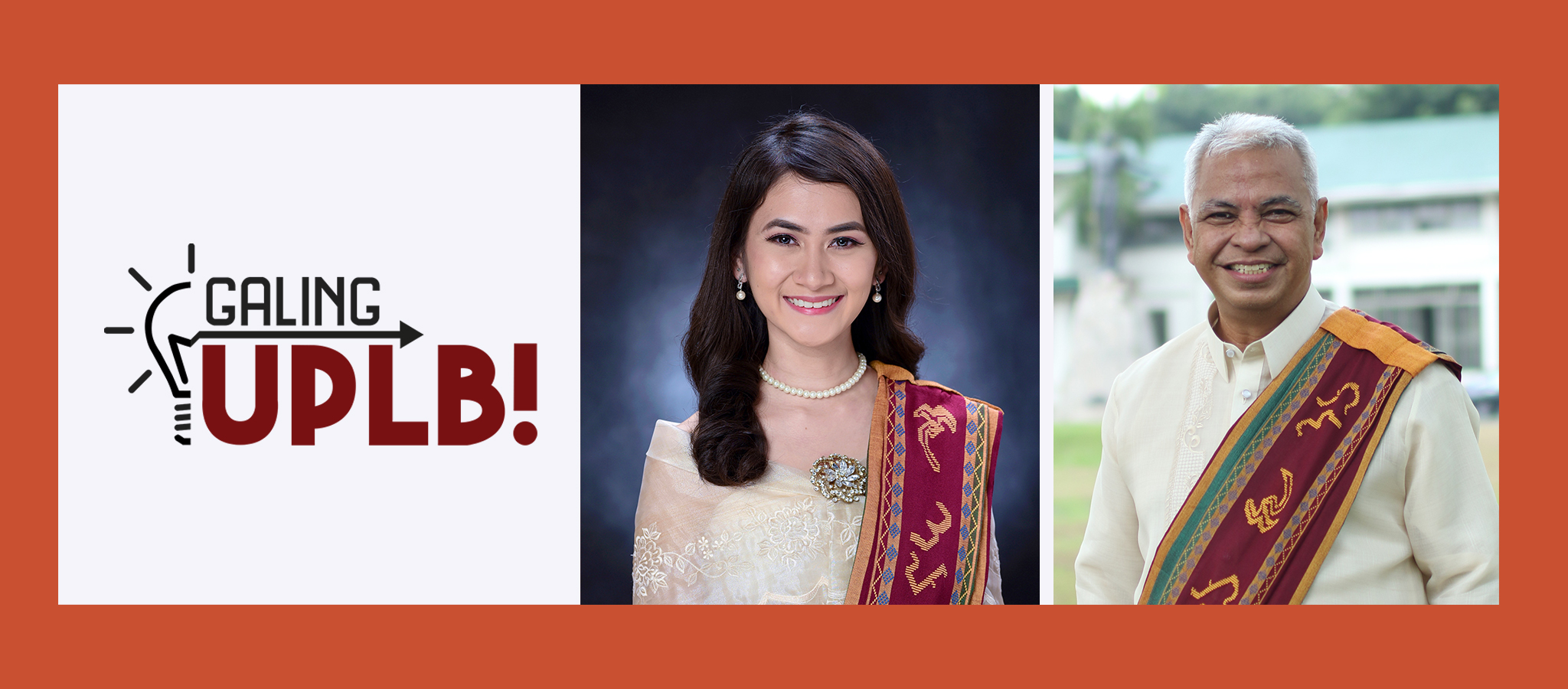 UPLB class '21 valedictorian and UPLB Community Chest featured on Galing UPLB
by Maria Sarell D. Vicente
For the month of August, Usapang UPLB featured the valedictorian of the UPLB Class of 2021 and tackled the ongoing initiatives of the UPLB Community Chest.
Usapang UPLB is a segment of the program Galing UPLB, a multi-platform program produced by the Department of Development Broadcasting and Telecommunication-College of Development Communication (CDC) in partnership with the Office of Public Relations and the Office of Alumni Relations. The program airs via Facebook live every Friday at 3 PM. Galing UPLB features news, current happenings, and note-worthy activities and compelling stories of its constituents and alumni.
Kassel Craft is Class 2021's Valedictorian
Kassel Clarisse Kraft, BS Development Communication (DevCom) and UPLB Class of 2021 valedictorian, was featured on Galing UPLB as a special guest.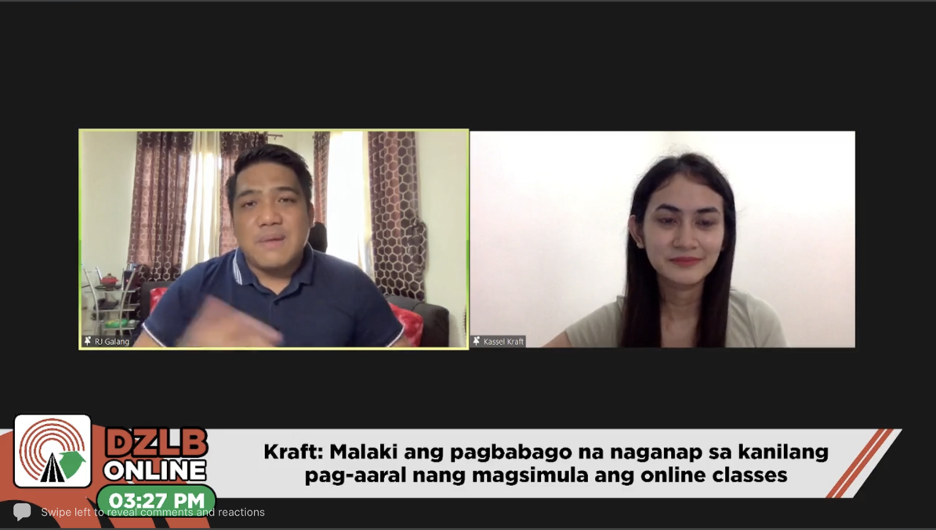 During her interview, Kraft said that she did not have any background or information about DevCom when she first chose it in the UPCAT application.
Prior to entering college, the things she was good at were public speaking and writing so she asked her sister what college degree would suit these skills. Her sister then suggested that she take up the BS Development Communication. She took up the course after passing the UPCAT and was also able to learn to love it though time. She added that her first ever field work in DevCom made her realize her purpose in the course and for her it is the most memorable experience in her student life.
Kassel Kraft described her college experience as extraordinary given that she experienced both real-life and remote learning classes in her undergraduate studies. The nature of her course requires community visit, fieldwork, and immersion in the communities. However due to the pandemic, big adjustments and changes happened. For her, there were a lot of disadvantages to the sudden changes during her undergraduate classes but she managed to survive them.
Kash was able to achieve what she has because she always tries to strive for the best in anything she does. For her it is a privilege to be a student in the University of the Philippines, that's why during her undergraduate studies, she would always practice honor and excellence.
UPLB Community Chest Initiatives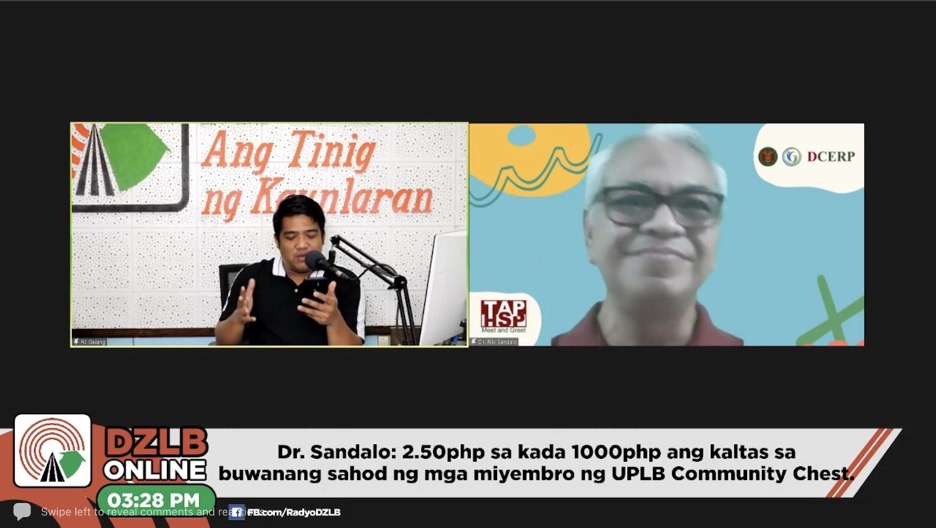 Established in 1998, the UPLB Community Chest Inc. is an association that aims to help employees in the university when it comes to availing health services.
According to Dr. Ricardo M. Sandalo, one of the board members of the UPLB Community Chest, this association was organized to help employees avail themselves of a health management card which provides benefits including free medical check-up, health consultation, cash assistance in case of emergency, etc.
At the moment, the membership is exclusive to permanent faculty and Research, Extension and Professional Staff (REPS) of UPLB.
Monthly contributions are deducted from the salary of qualified members. Once their health card is in effect, they can avail themselves of health services such as reimbursement of medicines and laboratory fees. Aside from health benefits, disaster-risk benefits and death insurance are also included in the UPLB Community Chest's membership.
According to Dr. Sandalo, one of their future-proofing activities entails expanding their services by turning to online transactions. Through this initiative, payments and reimbursements can be done online and members can also have the option of an online medical consultation. Dr. Sandalo said that these are only some of their initiatives that current and future members can look forward to in the upcoming activities of UPLB Community Chest.