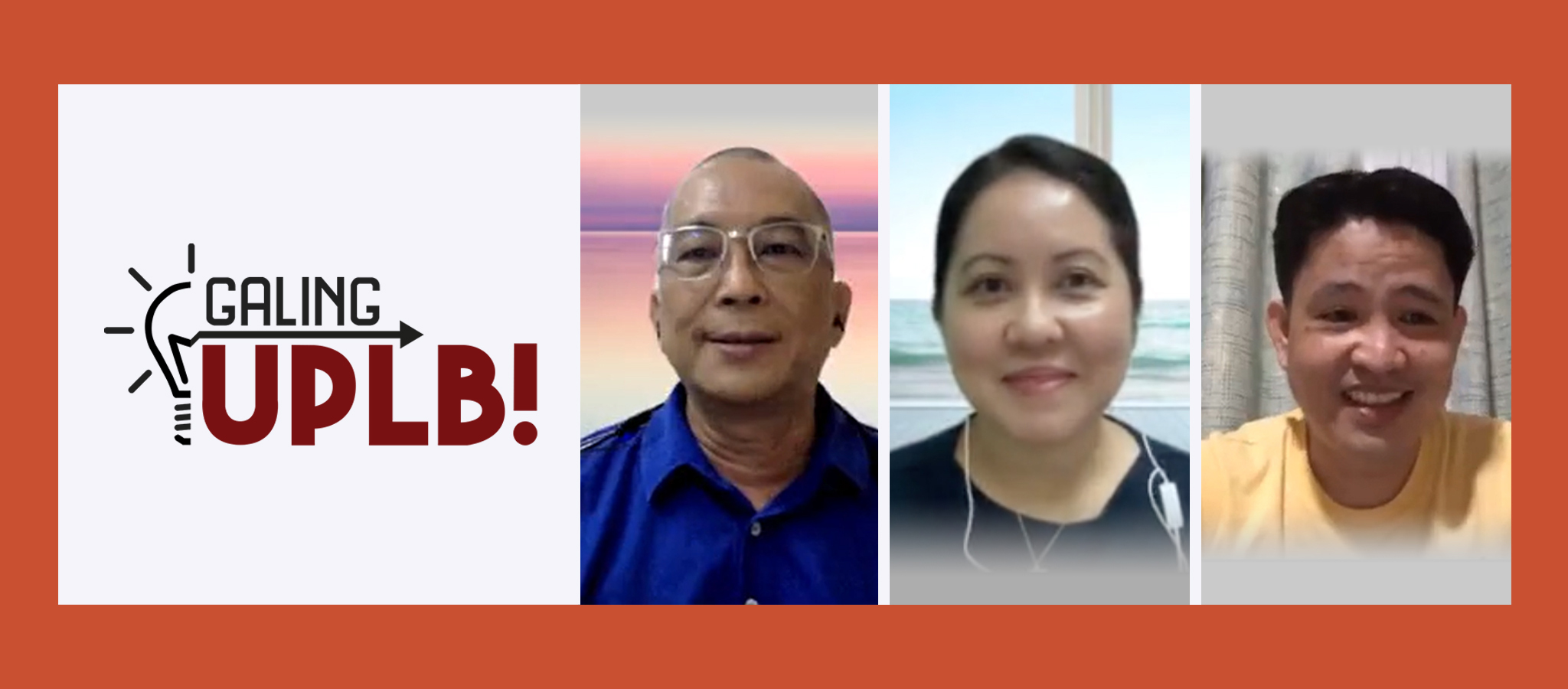 Tuklas UPLB delves into the ins and outs of R&D in PH public sector and the wonders of biotechnology
On its second month, Tuklas UPLB featured three researchers to share their experiences and ongoing projects.
Addressing policy constraints for effective R&D implementation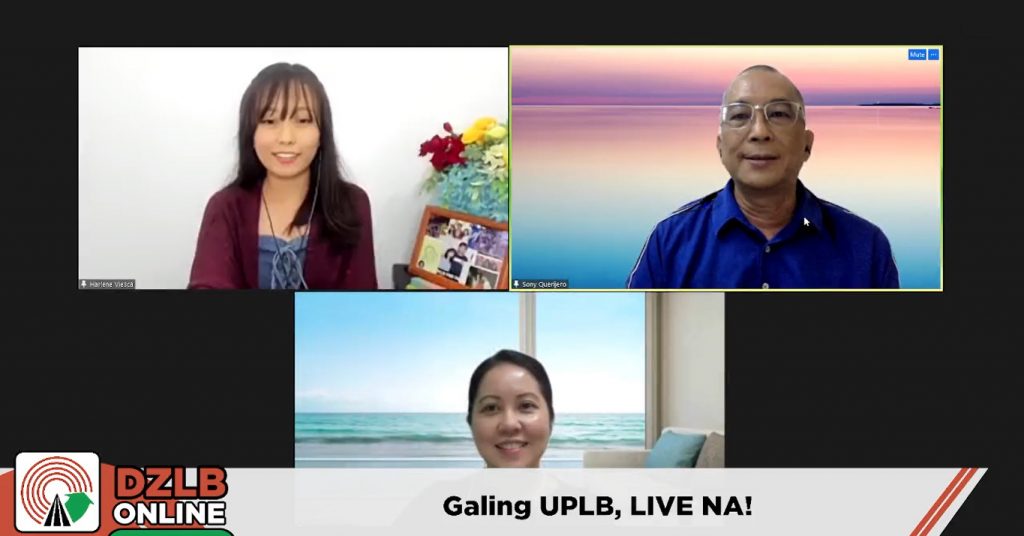 On the third episode of Tuklas UPLB that aired on June 11, two researchers shared their ongoing assessment of the research and development (R&D)-related challenges faced by institutions and agencies across the country, and explored ways on how to address them.
Associate Professor Nelson Jose Vincent B. Querijero and Assistant Professor Rhea L. Gumasing, both from the Institute for Governance and Rural Development of the UPLB College of Public Affairs and Development, explained their motivations for taking on the task. This is "so that 'yung S&T natin sa Philippines, tumaas 'yung productivity. At the same time, makakatulong po 'yon for the economic development of our country" [so that science and technology productivity in the Philippines improves. At the same time, it can help in the economic development of our country], said Gumasing.
Before projects can reach the wider public, Filipino research and development institutions (RDIs) must undergo a tedious process as required by law.
Professors Querijero and Gumasing, being researchers themselves, are familiar with this process and the obstacles that come with it. Their study, entitled "Assessment of Policy Constraints to the Effective and Efficient Conduct of Public R&D in the Philippines," particularly explores hindrances related to the procurement process as imposed by Republic Act 9184, cash-based budgeting, incentives for public researchers, and policy recommendations to solve identified problems.
This nationwide study is funded by the Department of Science and Technology – Philippine Council for Agriculture, Aquatic, and Natural Resources Research and Development.
Little Guys Doing Great Work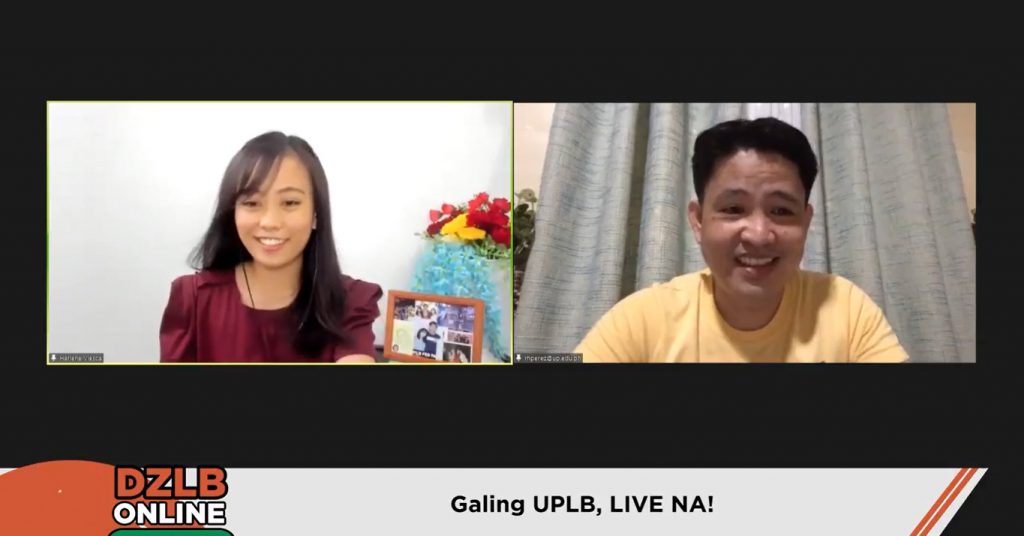 On Galing UPLB's anniversary episode, broadcast on June 18, Dr. Rodney H. Perez of the National Institute of Molecular Biology and Biotechnology (BIOTECH) told Tuklas UPLB's audience the complexities of biotechnology and its potential benefits to the field of food production, livestock, and even medicine.
Last June 2021, Dr. Perez became the first Filipino recipient of the Young Asian Biotechnologist Prize, a prestigious award given out by the Society for Biotechnology, Japan.
Microbial technologists have quite a task in front of them. In his work, Dr. Perez explained that he "develops application technologies utilizing microorganisms to benefit mankind," before going on to cite its applications in drug production and environmental remediation. It was his research on multiple bacteriocin production that won him his 2021 prize.
During the episode, the researcher explained how bacteriocins can serve as food preservatives, citing that these are already being used as such in other countries like United States, Canada, and Japan. He emphasized bacteriocins' potential as a safer and more sustainable alternative to traditional antibiotics.
Dr. Perez also talked about the challenges that came with pursuing his PhD in Japan and how he overcame these. When asked about his award, he said that it came to him as a pleasant surprise. He also mentioned feeling "very proud and happy and really thankful" for it.
The microbial technologist said he and his team are open to collaborations and are specifically looking to work with veterinary experts who specialize in mastitis infection in dairy animals. Interested individuals may reach out to Dr. Perez through BIOTECH.
Tuklas UPLB airs every second and fourth Friday of the month as part of Radyo DZLB'sGalingUPLB! Program, which is a joint production of the UPLB College of Development Communication (CDC), Office of the Vice Chancellor for Research and Extension (OVCRE), the Office of Public Relations (OPR), and the Office of Alumni Relations (OAR).