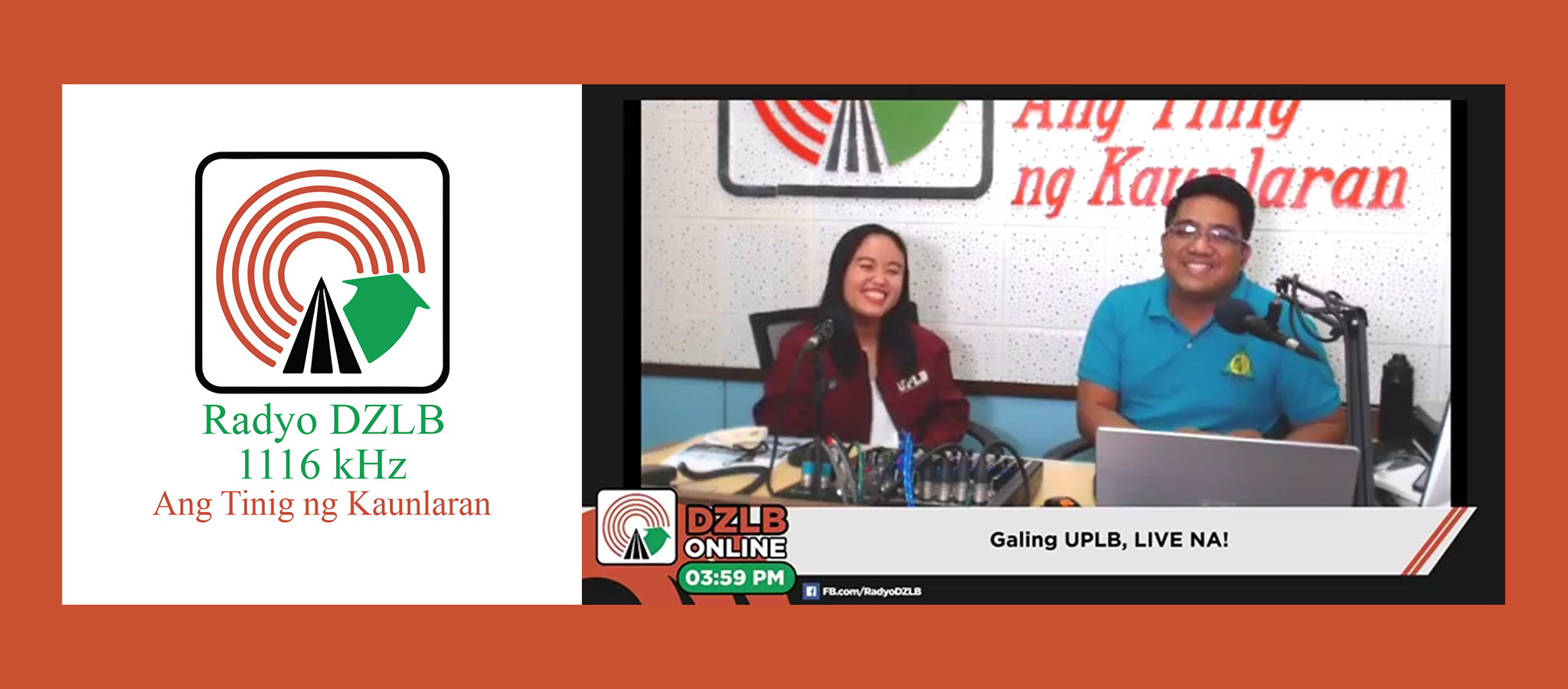 Public service, technology, and development kick off Galing UPLB Season 2
by Albert Geoffred B. Peralta
Last year, the College of Development Communication, in partnership with the Office of Public Relations and the Office of Alumni Relations, launched Galing UPLB, a UPLB-based weekly multi-platform talk show featuring news, UPLB current events, and updates on its alumni. With its first season of 19 episodes being warmly received by the UPLB community, Galing UPLB launched a second season on Feb. 5.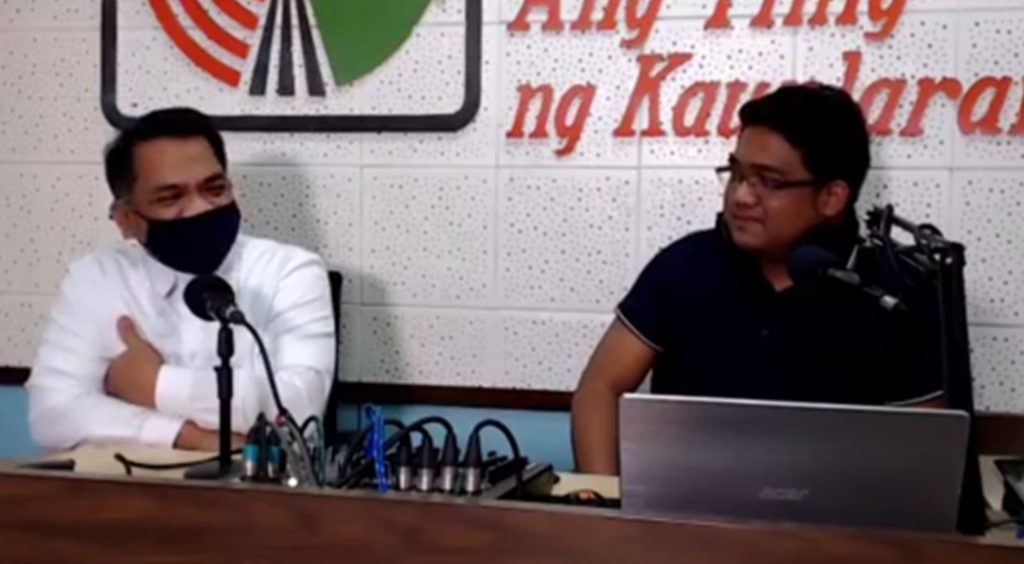 Galing UPLB's "Usapang UPLB" segment which focuses on current UPLB-related programs, projects, events and initiatives, had a varied line-up for February. For its first four episodes, Usapang UPLB talked about a volunteer-based housing project, newly developed agricultural technology, a Minecraft passion project, and an international conference on governance and development.
Building typhoon-proof communities
On its first episode, Usapang UPLB featured Project BAHAYnihan Pusog na Harog, Pusog na Tarabangan, a local initiative based in Libmanan, Camarines Sur aimed at providing typhoon-resistant housing for families whose homes were destroyed by Typhoons Quinta, Rolly, and Ulysses.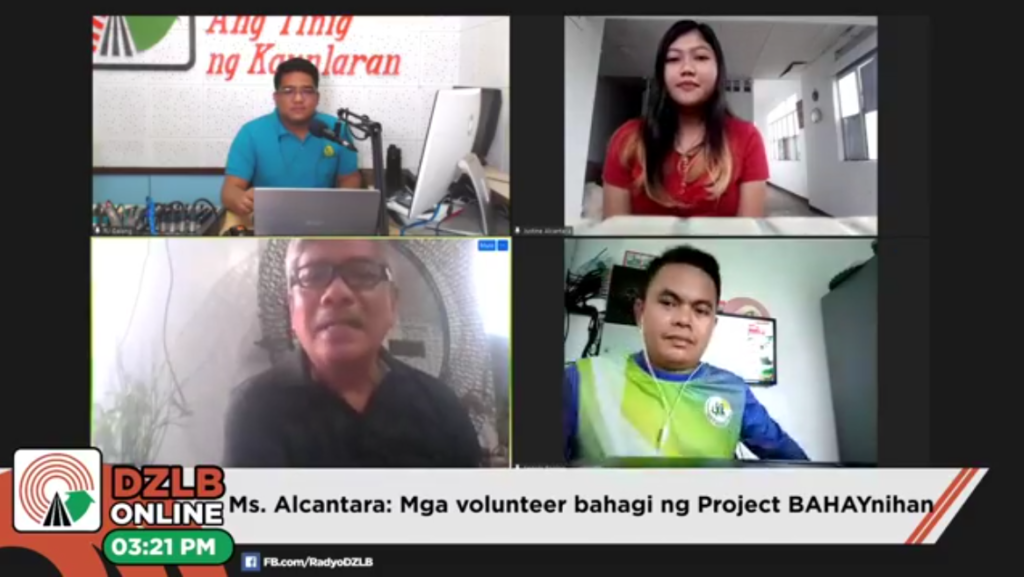 Usapang UPLB's interview starred Justine Ann Alcantara, the Partnerships and Linkages Manager of the UP Community Broadcasters' Society (UP ComBroadSoc), Arturo Cantos, the founding president of Libmanan for Reform, Accountability, Transparency, and Empowerment (LIBRATE) and the Project Bahaynihan co-founder, and Angelo Begino, project foreman of Saradit na Kristyanong Komunidad Farmers Corporation (SKK-FC).
The three organizations are the primary drivers behind Project BAHAYnihan, with UP ComBroadSoc and LIBRATE in charge of fund-raising, publicity, and solicitation of sponsorships and donations; and SKK-FC organizing the project implementation from the lay-out, to construction, and to the final turnover of the new houses.
According to Cantos, aside from being able to provide the basic human need of shelter to typhoon victims, the project also served as a role model to inspire LGUs and for other organizations to emulate.
Technology for farmers
The second episode of Usapang UPLB had as its resource person, Engr. Vicente Ballaran Jr., a faculty member at the College of Engineering and Agro-industrial Technology (CEAT) and the study leader of Community Level-SARAi Enhanced Agricultural Monitoring System (CL-SEAMS). Coming from the greater umbrella project that is SARAi or Smarter Approaches to Reinvigorate Agriculture as an Industry in the Philippines, CL-SEAMS allows access to and use of real-time satellite data for agricultural purposes.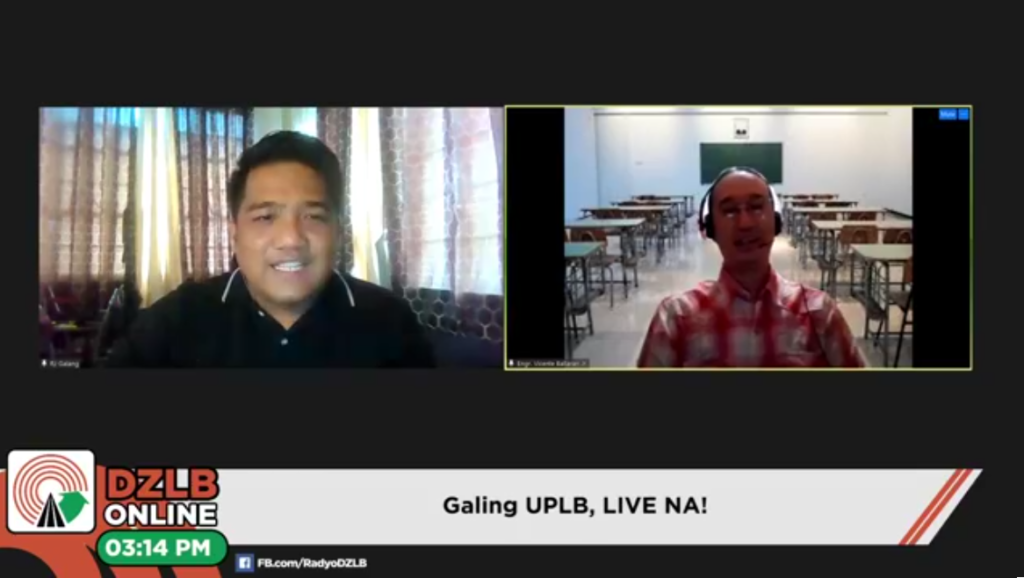 Through the CL-SEAMS team, agricultural stakeholders such as farmers and agricultural technicians could monitor plant health and agricultural activities (i.e., whether farmers have begun planting or not), as well as conduct weather monitoring and forecasting.
Engr. Ballaran said that CL-SEAMS also integrates farmers' indigenous knowledge with scientific data to help them decide when to plant. The CL-SEAMS team also trains farm and agricultural technicians, helping them help farmers directly.
Crafted with love
For its third episode, Usapang UPLB showcased the passion project of Frederick John Alcantara Tacla, a BS Industrial Engineering student of CEAT: a scale model of the UPLB Campus recreated in the well-known computer game Minecraft.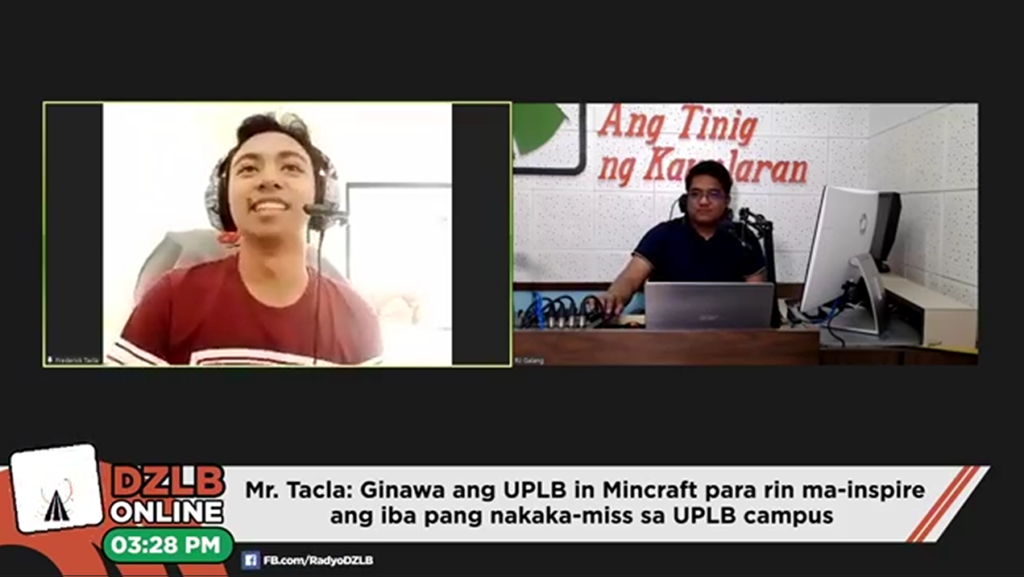 Tacla started the project in April 2019 and worked on it on and off for about a month, before putting it on hold until the pandemic hit in March 2020 when he resumed it after missing being on campus. He finally completed it after an additional three months' worth of work. He was also motivated by alumni who were unable to visit the campus due to the pandemic. Empathy for members of Class 2020 who were deprived of the traditional UPLB graduation ceremony motivated him to recreate UPLB's graduation set-up as well.
According to Tacla, the project involved a considerable amount of planning, use of references such as Google Earth, and mathematical computation even before he started "placing blocks." He built the recreation on a 1.8:1 scale to include more details and was restricted to only the lower campus due to the game's height limit of 256 blocks.
Despite the difficulty, he said that it was very fulfilling once the end product was completed. Tacla shared that he had always been passionate about design even as a child when he made buildings out of Lego blocks. He said that Minecraft really "clicked" with him and allowed him to develop and hone his skills in voxel art.
Development for a post-pandemic world
The last Usapang UPLB for February featured Dr. Aileen Lapitan of the College of Public Affairs (CPAf), who shared details about the CPAf-led 2nd International Conference on Governance and Development. Held on March 23 to 25, ICGD2's wholly virtual nature allowed for a wider range of speakers and participants from all over the world to present and discuss the latest developments in the field.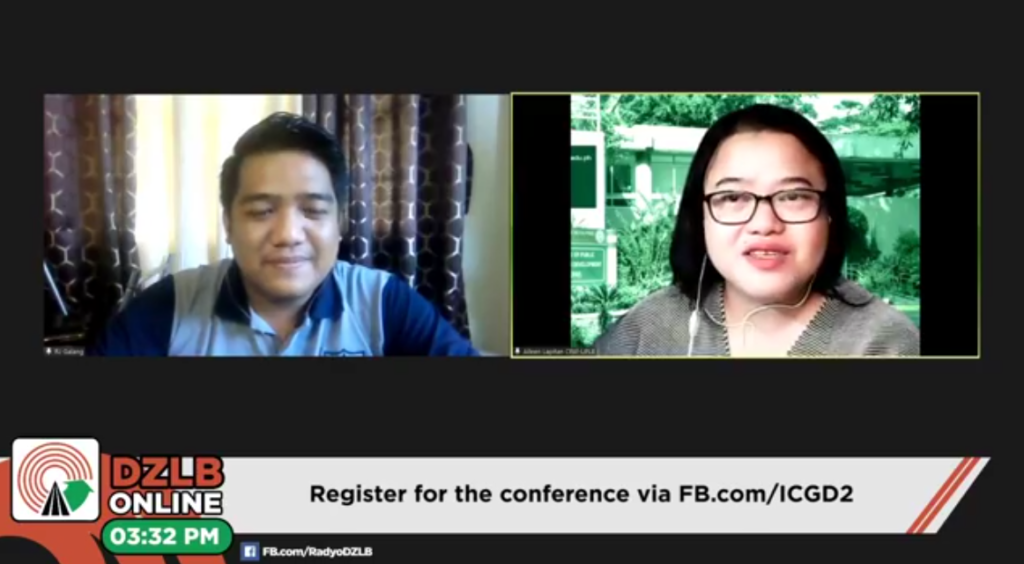 ICGD2's main theme was "Governance for Development in Post-Pandemic Communities: Gearing up for the New Future." It aimed to provide a platform for the discussion of enduring development issues and challenges and opportunities in development in light of the pandemic, as well as the importance of considering uncertainty in studying development.
The conference was organized under three sub-themes: Emergent Governance Issues and Innovations, Innovation Systems and the New Future, and Development Dilemmas for Communities: Lessons Learned and Promising Insights and Perspectives for the New Future.
Previous episodes of Galing UPLB's first season and ongoing second season can be viewed on the Facebook page of Radyo DZLB: Ang Tinig ng Kaunlaran where new episodes are streamed live every Friday at 3 PM.