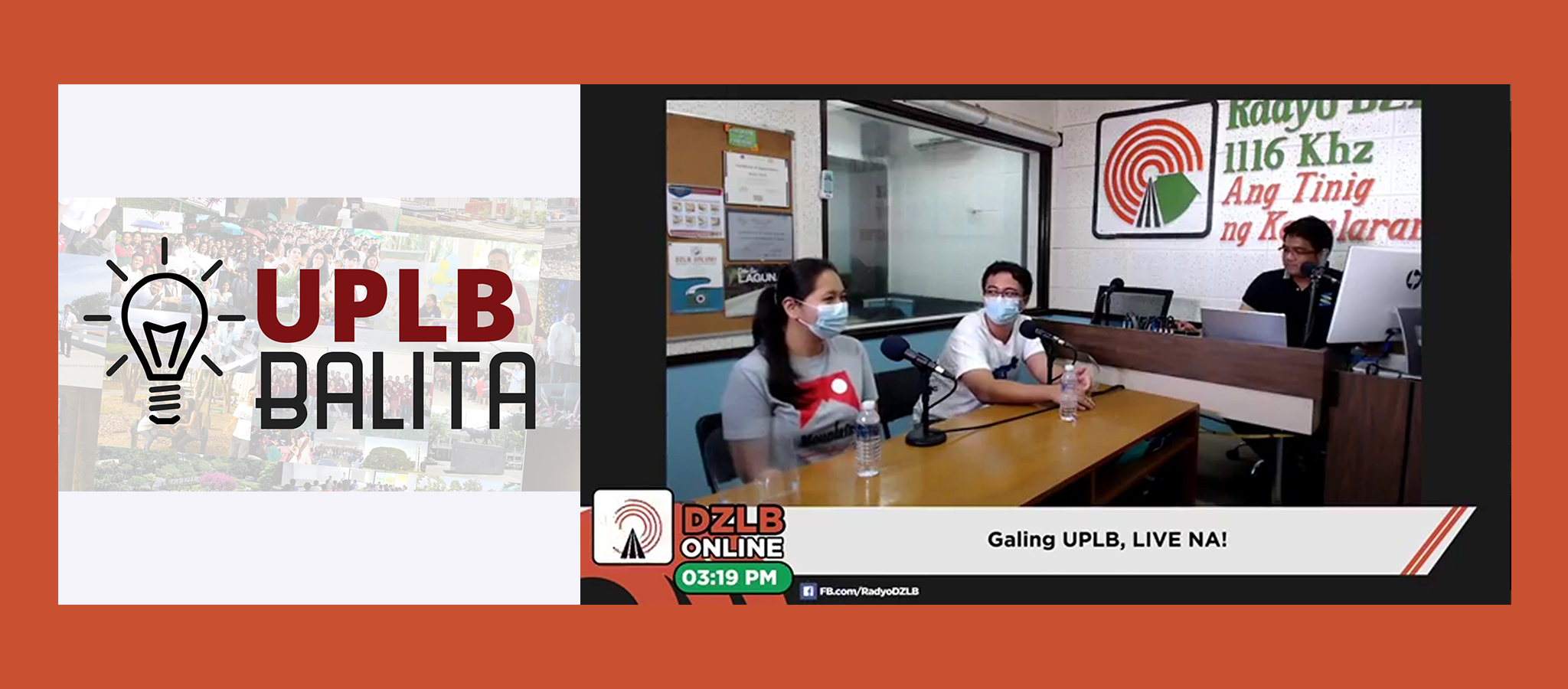 New plant species, children's dev't prog, FAW, and men against violence featured on Galing UPLB
The second month of Galing UPLB's second season continued with exciting discussions in its Usapang UPLB segment featuring a new species of plant discovered by UPLB foresters, a UPLB program that was cited for its work in helping children to become well-developed adults, UPLB's contribution in the nation's fight against a destructive corn pest, and the on-going movement in UPLB for men to shun violence against and harassment of women.
Galing UPLB is a UPLB-based multi-platform program that features news, current events, and activities of UPLB constituents and alumni. It is an initiative of the Department of Development Broadcasting and Telecommunication-College of Development Communication (CDC), in partnership with the Office of Public Relations and Office of Alumni Relations. It airs live every Friday afternoon on Radyo DZLB's Facebook page and every Saturday morning on Royal Cable TV6.
The thrill of discovery
On March 5, Usapang UPLB interviewed Jiro Adorador and Zhereeleen Meneses-Adorador, both faculty members at the Institute of Biological Sciences (IBS) who discovered a new species of flowering plant unique to the island of Samar. They named it Medinilla malabrigoi in honor of Prof. Pastor Malabrigo, a faculty member at the College of Forestry and Natural Resources who is actively involved in Philippine flora conservation.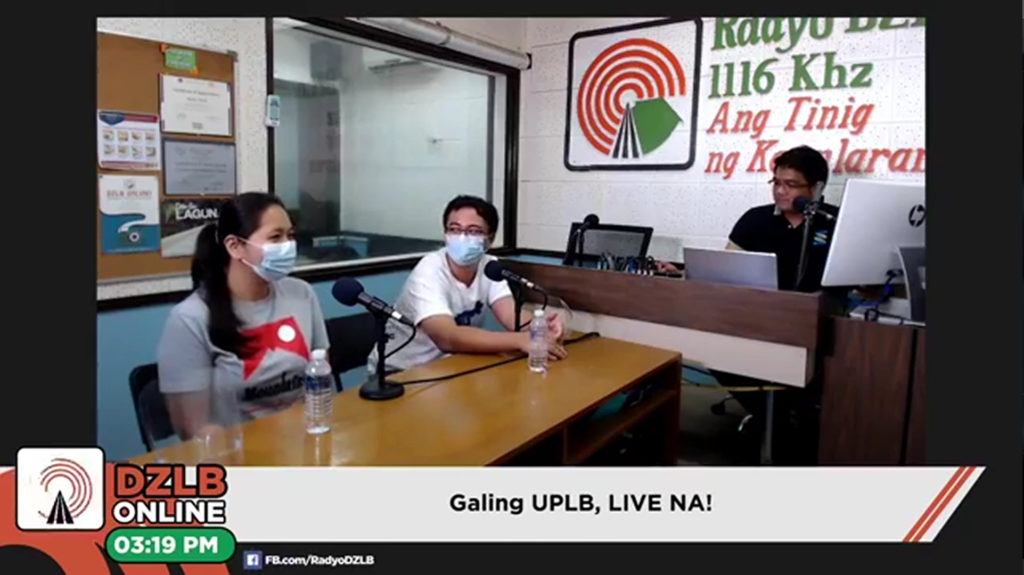 They described Medinilla malabrigoi as a plant that thrives in areas that experience both heavy rainfall and dry climates, as it is in Western Samar where they first saw it climbing along limestone in 2013. It is distinctly erect and has a unique flower.
To identify and document the specific traits that differentiated the plant from other recognized species of Medinilla, they enlisted the help of Peter Quakenbush, a researcher from Western Michigan University who specializes in studying Medinilla plants, with whom they were able to submit their research paper in 2019.
Building up the next generation of learners
On its March 12 episode, Usapang UPLB interviewed Dr. Vernon Dy and Janet Dolor, guidance service specialists at the Office of Counseling and Guidance (OCG) under the Office of the Vice Chancellor for Student Affairs (OVCSA) about the 2021 UPLB Outstanding Extension Program, "Off-the-Streets, On-to-School."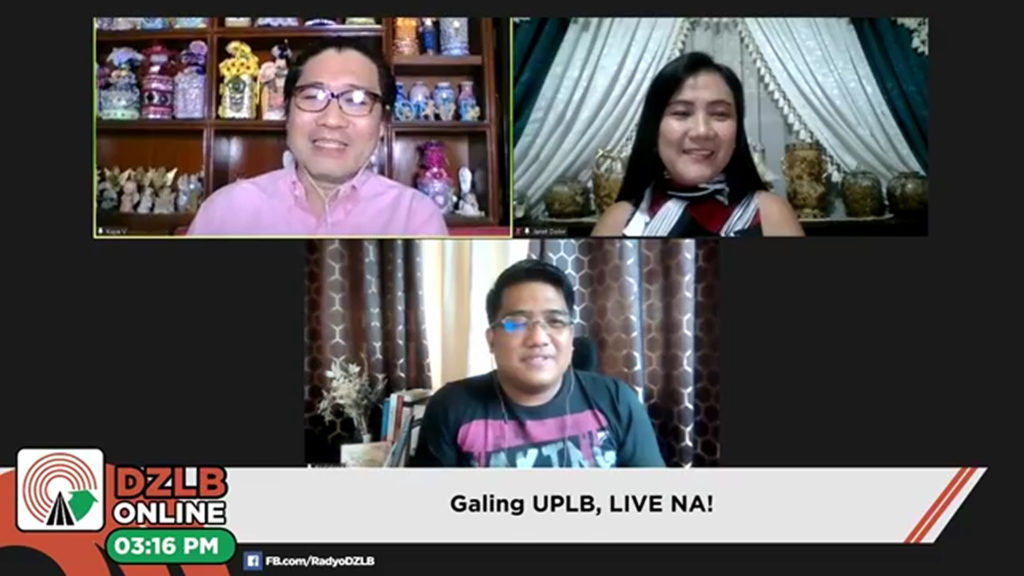 With the principle, "Helping others help themselves," the Off-the-Streets, On-to-School Program is estimated to have helped over a thousand youth and children for the past 16 years by holding self-development programs for young children. They have also hosted feeding programs, dance competitions, artistic workshops and livelihood projects for the children and their families to develop creativity and encourage unity and collaboration in the community.
From its first conception, the program has grown and has consistently served communities at the municipal and national level with the continuous support of its sponsors and the constant stream of UPLB student volunteers. They have also become trusted partners of large industries and foundations whom they work with to give children a better chance for their future.
The fight against FAW
On March 19, Usapang UPLB invited Scientist Mario V. Navasero, one of the leading researchers on fall armyworm (FAW) at the National Crop Protection Center (NCPC). Navasero shared to the audience what FAW is and how damaging it has been to corn crops and farmers all over the country ever since it was first sighted in the Philippines in 2019.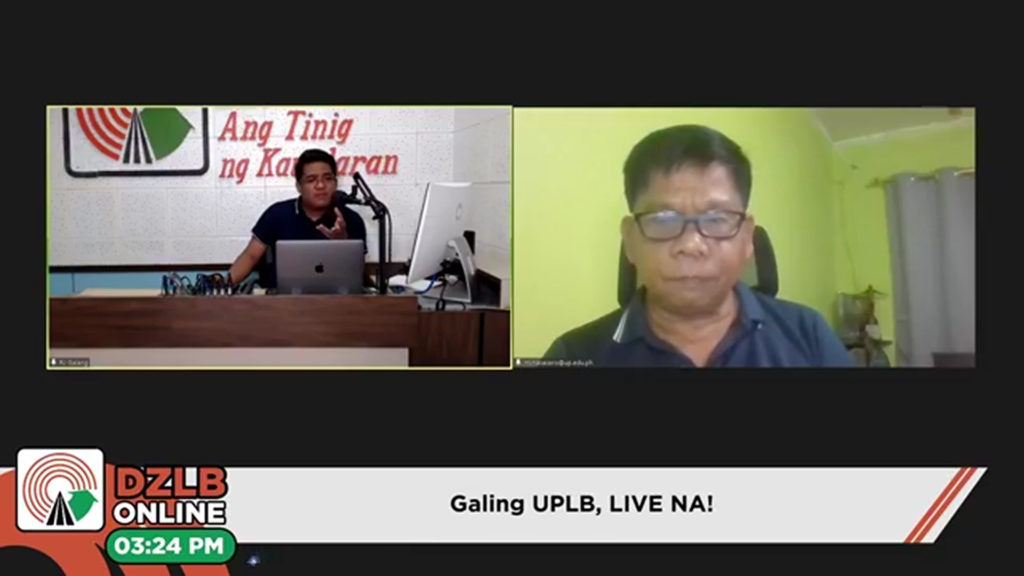 He said that FAW attacks all parts of the corn and both seedlings and mature, fruit-bearing corn plants, dealing a heavy blow to farmers' livelihoods, agricultural regions, and the food supply chain. He also talked about the NCPC's early initiatives against FAW and the new committee formed by UPLB to give technical support to the Department of Agriculture.
Navasero shared some simple strategies that they can follow to alleviate damage to their corn. These include observing corn plants for damage as early as two weeks after planting, rotating the use of different insecticides to prevent pests from developing resistance, and spraying plants every two to three weeks.
Men as allies of women
Usapang UPLB on March 26 interviewed the leaders of UPLB Men Opposed to Violence Against Women Everywhere (UPLB MOVE), the first to be established in the UP System following the memorandum from the Philippine Commission on Women. They are Vladimir Amatorio, an administrative officer at the Human Resources Development Office, Prof. Joselito Baril, a faculty member at the Institute of Biological Sciences-College of Arts and Sciences, and Miguel Durian, a university extension associate at the Department of Development Journalism-CDC, who are the president, vice president, and secretary of MOVE, respectively.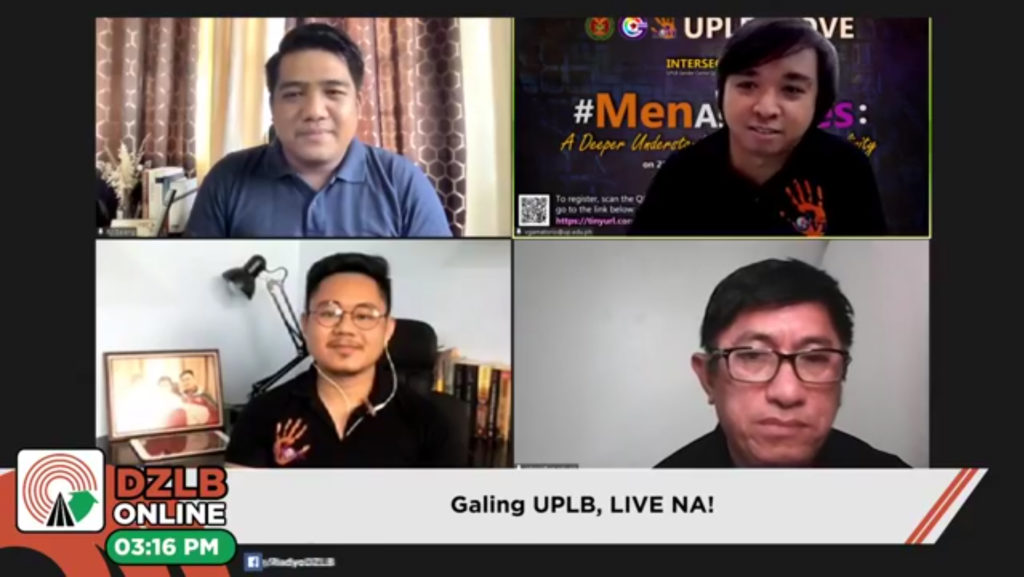 In the interview, they shared about how MOVE educates and encourages men in UPLB to become allies of women by teaching them how harassment and violence harm women and children and the sanctions that these actions entail.
They said that with the pandemic going on, more attention should be directed to domestic cases since more people, including students and young children, are staying at home.
With these discussions on the table for Usapang UPLB just for the month of March, there is much more to look forward to as Galing UPLB continues to look for stories that highlight the hopes and aspirations of UPLB constituents.
All episodes of Galing UPLB are available on Radyo DZLB's Facebook page.