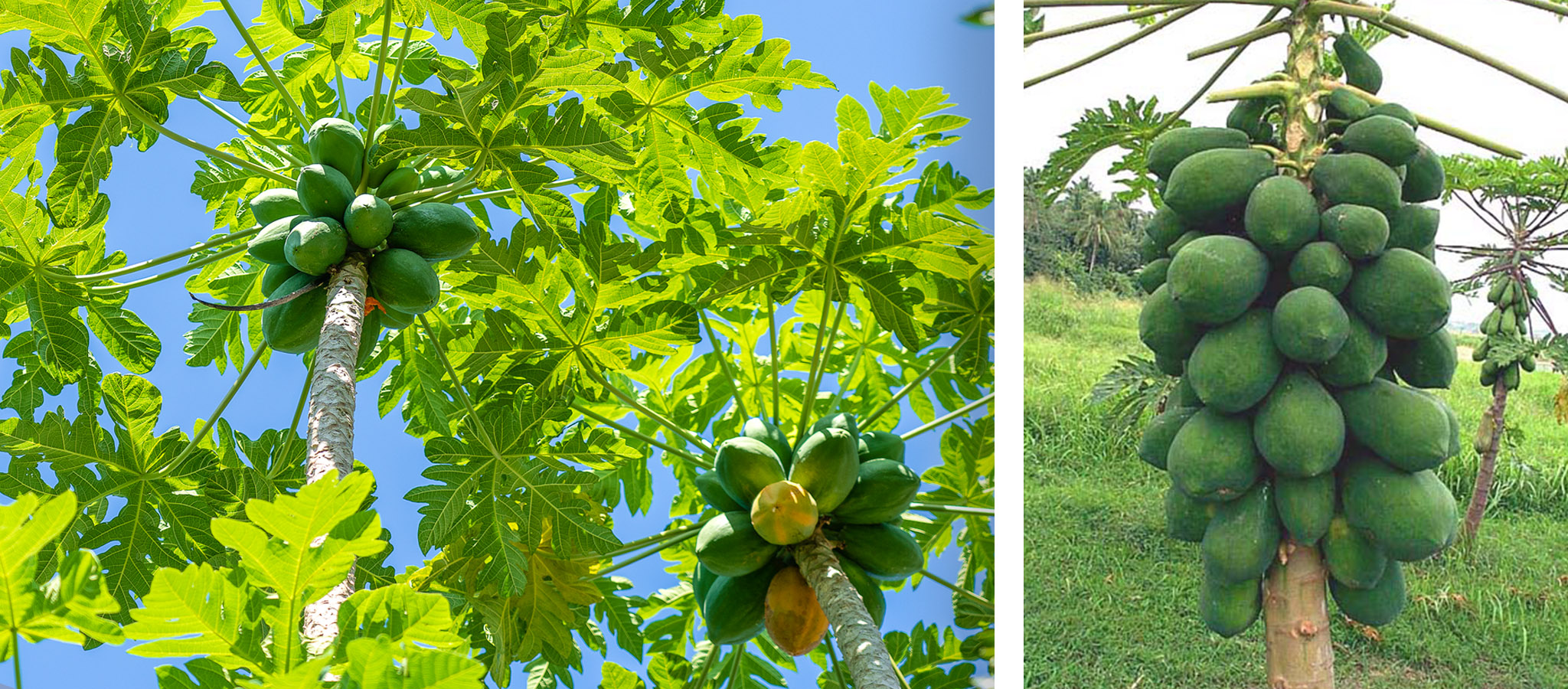 Sinta papaya, the super breed
Since its introduction to the Philippines during the Spanish colonial period, papaya has become a major fruit crop in the country and a common staple in Filipino cuisine, whether used raw in appetizers, or served ripe and sweet as a dessert.
When the papaya ringspot virus (PRSV) entered the country in the 1980s, the papaya industry suffered a major blow. The virus ravaged papaya farms in Southern Luzon and later spread to Visayas and Mindanao.
The UPLB Institute of Plant Breeding (IPB) was not spared. Many of its papaya breeding lines were lost to PRSV which had no cure. Infected plants had to be disposed of to prevent the spread of infection.
Out of this predicament arose an innovation from IPB that pulled back a dying industry from the brink: the Sinta papaya variety.
According to its principal breeder, Dr. Violeta Villegas, Sinta papaya is the first Philippine-bred hybrid papaya. Aside from producing sweet, firm, and fleshy fruit that is ideal for both fresh consumption and canning, Sinta has moderate tolerance against the PRSV, making it a favored choice of many farmers.
Sinta papaya is tolerant to PRSV and can grow to full maturity and bear good marketable fruits.
Years of purification and selection of Sinta papaya's parent plants have ensured that their fruits have traits that are ideal for consumers, and that farmers can harvest and earn more from each seedling or seed that they plant.
"There's no need to plant several seedlings per hill because each plant will bear fruits," noted Dr. Villegas, who once served as director of IPB and is now a retired scientist. "All Sinta papaya plants are fruit-bearing. They are either female or hermaphrodite, without unproductive male plants."
After its initial commercial release in 1995, Sinta papaya helped the papaya industry in the Philippines regain its footing. A partnership with East-West Seed beginning in 1997 spread the said variety to more countries, namely: India, Kenya, Myanmar, Pakistan, Peru, Tanzania, Thailand, and Vietnam. As an official licensee of Sinta papaya, East-West Seed pays royalties to UPLB, which are then plowed back into research.
Since surviving the industry's near eradication, papaya has again cemented its place as a major fruit crop and as a lucrative agricultural trade in the Philippines. Sinta is one of the seven available commercial papaya varieties in the market as of 2015, according to the Department of Agriculture, and is particularly popular among farmers in Luzon.
The papaya industry in the country is truly a survivor. Thanks to UPLB scientists who developed Sinta!