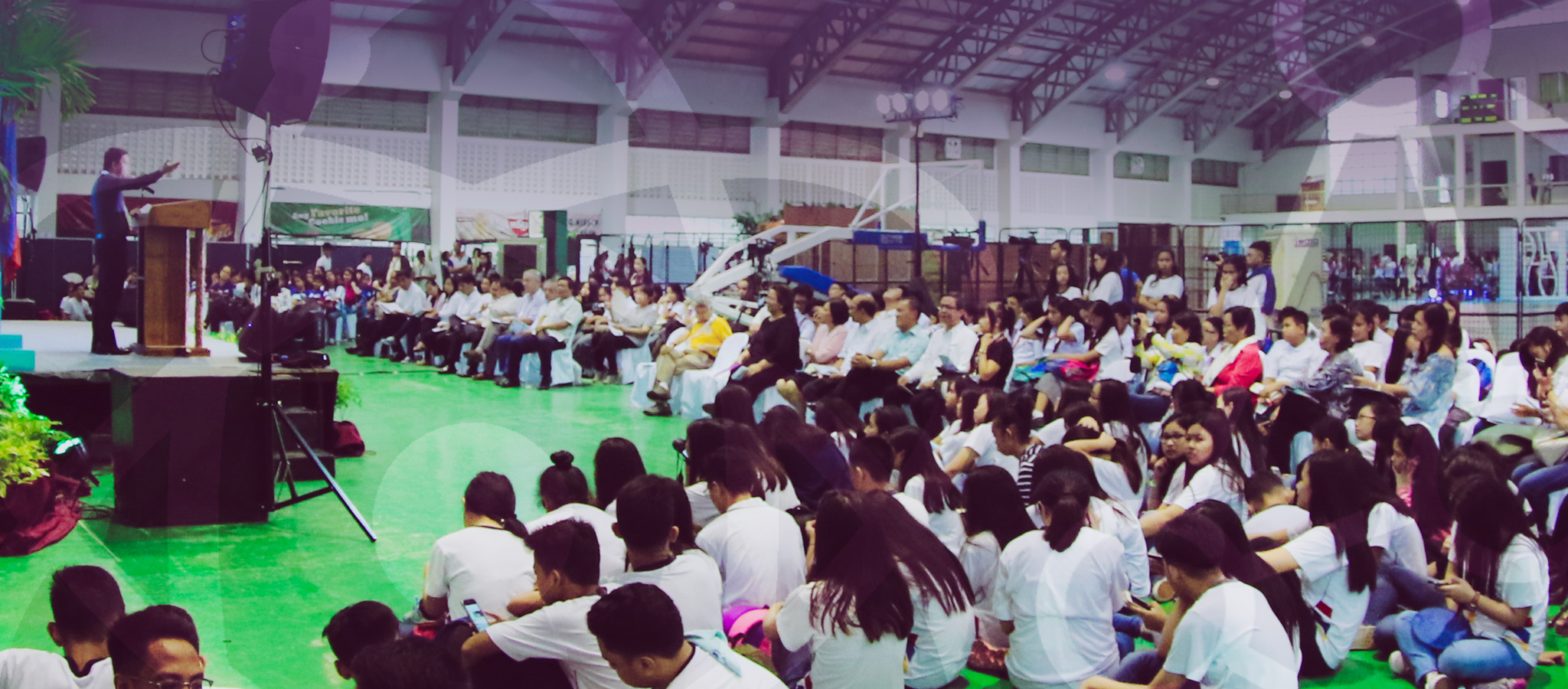 Wonderment at 'Wonderama'
For ten years now, the Los Baños Science Community Foundation, Inc. (LBSCFI) has made it a part of its tradition to welcome students and anybody who is curious about science to visit Los Baños.
At "Wonderama, the Science Exhibit," the students and the curious do not stop at being in awe of things, but find out the reasons how and why they happen. For the most part, they get the answers from scientists from UPLB who, along with other LBSCFI members, never fail to participate in the annual event.
The underlying reason for holding Wonderama, though, is to tap its potential to help young minds choose a career in science. Indeed, the Wonderama audience is a veritable source of young blood who could go into science, just what the country needs in order to move ahead in a world where knowledge, technology and innovation are the propellers of development. These young minds, who come from different schools, colleges, and universities in CALABARZON and Metro Manila, are enthralled to take part in the educational field trip experience.
Wonderama is an activity under the SyenSaya, which the LBSCFI holds annually to celebrate the National Science and Technology Week (NSTW).
SyenSaya also features the latest science breakthroughs of member agencies through its two other major activities: the Techno Forum and the R&D Awarding Ceremonies.
An exhibit of fun and wonder
Wonderama is an interactive exhibit that showcases various research products and breakthroughs of LBSCFI's 22 member institutions.
According to Forester Roberto Cereno, director of the Training Center for Tropical Resources and Ecosystems Sustainability of the College of Forestry and Natural Resources of UPLB, and one of the creators of Wonderama, an objective of the interactive exhibit is to make science fun. Hence, the Wonderama booths have continuously evolved all these years to gain the students' attention in order to impart basic and emerging science concepts.
For instance, the booth of the College of Veterinary Medicine features the skeletal structure of different animals.
A blockbuster booth in one of the recent Wonderamas is that of the Institute of Computer Science featuring virtual reality (VR). Here "techie" visitors experience first hand the popular technology Google VR Box.
Careers in science
The 2016 Wonderama featured scientists from various fields that the students needed to know about and possibly to emulate.
These were Dr. Vachel Gay Paller, a parasitologist from the Institute of Biological Sciences; Dr. Marvin Albao, a materials physicist and Prof. Romar Rabajante, a biomathematician, both from the Institute of Mathematical Sciences and Physics; Dr. Milagros Peralta, a chemist working on nanotechnology, and Prof. Mark Rickard Angelia, a biochemist, both from the Institute of Chemistry.
There also were Dr. Jaderick Pabico, an artificial intelligence researcher and Prof. Toni-Jan Keith Monserrat, a human-computer interaction researcher from the Institute of Computer Science; and Dr. Felino Lansigan, an environmental statistician from the Institute of Statistics.
Most of these scientists' careers and what they do represented the unknown in as far as the students are concerned but the exhibit was an eyeopener for them. Knowing how these scientists suceeded in their careers is also as important as knowing how science and technology is significant in our lives.
Conclusion
There are no other towns in the country that celebrate the Science and Technology Week as Los Baños does. The title "Special Science and Nature City" that Los Baños solely owns is well-deserved. And in this science city's collective effort to let science flourish, UPLB is a worthy partner.
Photo by Vandolph R. Maningas