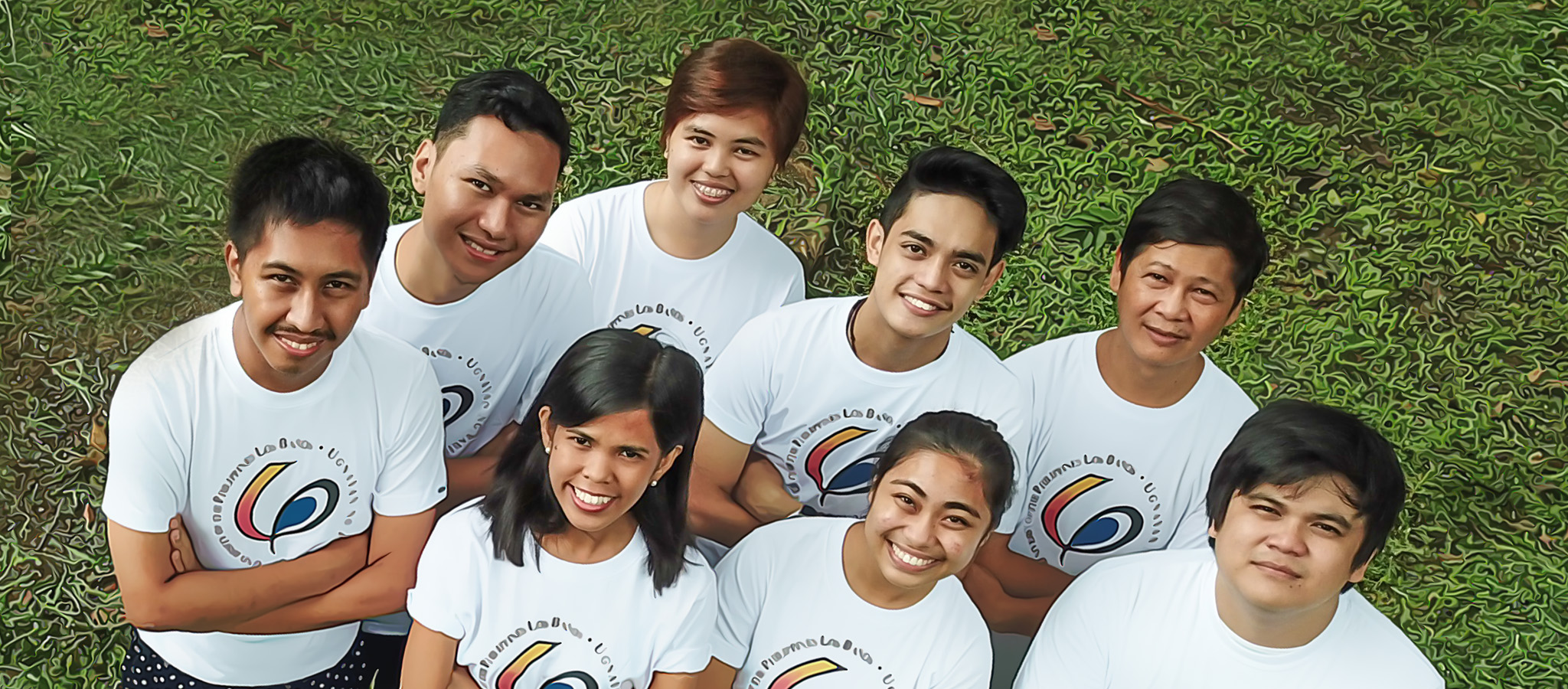 by Glenn S. Lubuguin & Mark Salas
During his inauguration as UPLB Chancellor in March 2015, Dr. Fernando C. Sanchez, Jr. declared public service, along with research and graduate education, as the major thrusts of UPLB. In a play of Rene Descartes' words, "I think, therefore, I am," Chancellor Sanchez said, "I serve, therefore, I am from UP." He reiterated that UP is mandated by the UP Charter of 2008 to lead as a public service university.
For the UPLB Ugnayan ng Pahinungod, UPLB's official volunteer program, it was a moment of validation. For its volunteers and every UPLB constituent, it echoed as a clarion call that rang truer and louder than it ever has.
Pahinungod has persisted as a values and character development program that uses community service as a means to an end.
The Crisis of Character
Pahinungod was not inspired simply by benevolence but by the findings of a study and a question posed by a "landmark" article that challenged UP to look into its values as an institution. In 1991, UP Diliman professors Ma. Luisa Doronila and Ledivina Cariño published "The Meaning of UP Education," a critical investigation on the knowledge, attitudes, and values of UP students and faculty. It reported that social responsibility, ethics, and morality did not register as important values among UP constituents. The study was quickly followed by the release of the feature article "Has UP Lost Its Soul?" that pierced the very core of UP's tradition and character.
In February 1994, the administration of then UP President Emil Q. Javier responded by launching UP Pahinungod, a program that aimed to enrich UP students' academic preparation and leadership training through engagement in volunteer work in underserved communities.
The program was then implemented in the different UP constituent units and its community service activities have since then evolved.
Changing landscape, constant mandate
While primarily an extension and public service platform, Pahinungod was conceived as an instruction-oriented program. Javier continually claims that Pahinungod was conceptualized more as a values development program rather than a community service initiative. He explains that "UP does not have the comparative advantage to deliver social services, especially direct developmental services. What it has is a rich pool of human resources that will be the source of leaders of academe, government, and industry."
For the last 24 years, Pahinungod has asserted its place as part of the teaching-learning environment of the University. At the end of the day, educational institutions must educate. So the real achievements of Pahinungod are its volunteers and the graduates it has nurtured through volunteer work not just for, but with communities.
Character development in the midst of real social issues
And true enough, the stories of Pahinungod and its volunteers echo in the realizations that neither classrooms nor books can teach.
In Ambil, Occidental Mindoro, Megan Rayala met a community that only had four hours of electricity each day, no regular supply of clean water, and depended mainly on a day's catch of fish to feed their family. This situation was repeated from community to community. Witnessing this, Megan realized how she and her generation had taken for granted the many comforts they have and failed to see the deprivation around them. "When you spend time in a place where there is very little of the things you enjoy like water and electricity, you do not just realize their importance, you realize your wastefulness and ignorance."
Aouie Gevaña, who was deployed in Brgy. Peza, General Nakar in Quezon, realized what hard work truly meant as she witnessed how elementary kids would wake up at 3 a.m. to help out in the farm, come home from school to cook and do household chores. "I often hear poor people are poor because they are lazy and rude. In Nakar, that is not true at all. They are simply powerless."
For many volunteers like Diohannah Lucero, volunteers learn the hard way. They learn new skills, languages, and customs. Primarily, they learn to value their education and privileges as their perception of life and of themselves broaden. Mark Magtibay believes that volunteers get more from their experience because they learn more from the communities they engage with. He attests that volunteering has allowed him to "apply and 'concretize' the things he learned in the classroom." As Prof. Aleli Domingo puts it, "Volunteers learn many–splendored things."
A Continuing Challenge
For more than two decades, Pahinungod has been a torch bearer of the UP tradition of serving the people. The new UP Charter has validated its niche in UP, but at the same time, it has raised high expectations of public service. But perhaps, the challenge today is not entirely different from the same one that engendered Pahinungod from the beginning: has UP lost its soul?
For now, Pahinungod and its volunteers may take pride in the fact that, in the last 24 years, no one has ever dared to ask that question again.
Photo by Christopher V. Labe