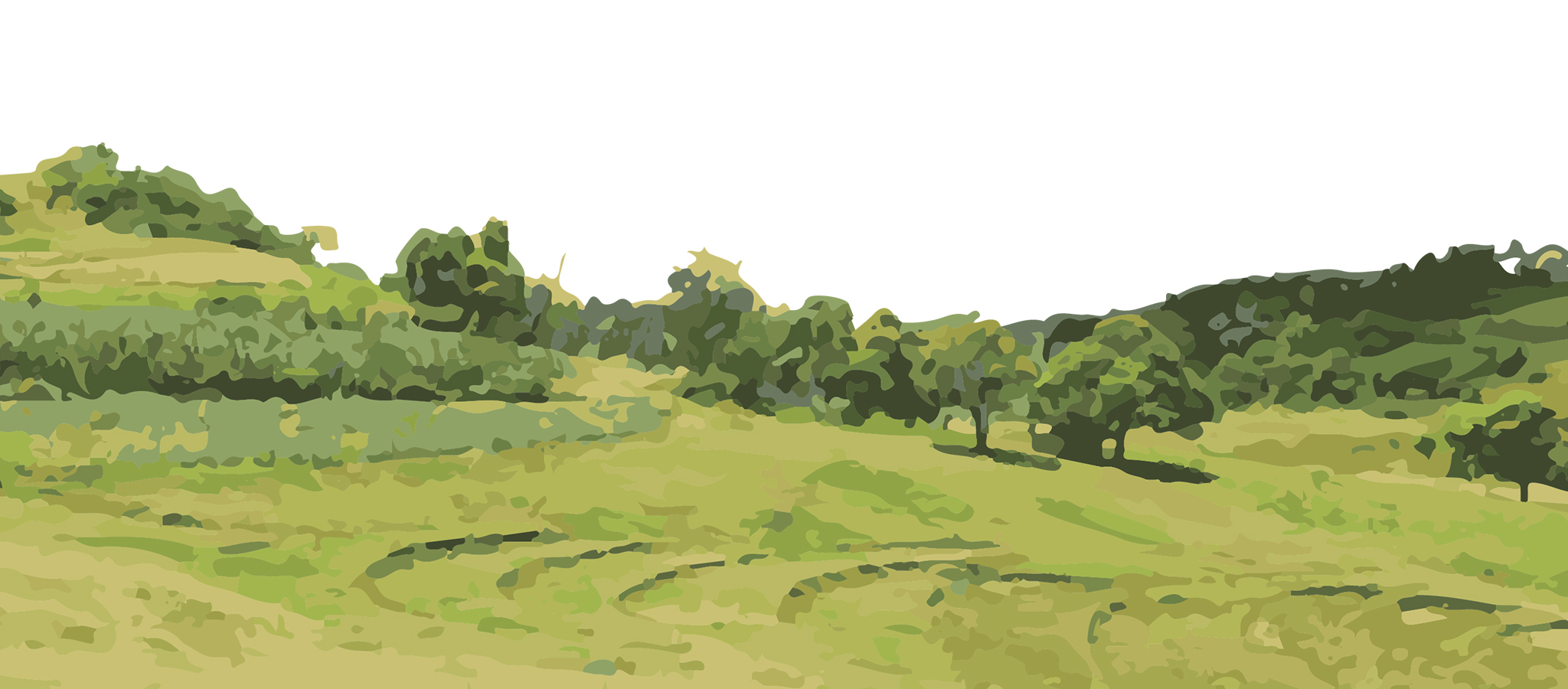 Planting seeds of change to conserve forests and produce food
Can one cultivate the land for food and protect it at the same time? These two concepts have traditionally been intended as mutually exclusive. However, researchers and scientists at the College of Forestry and Natural Resources (CFNR) have shown that it is not so.
By implementing the Conservation Farming Village (CFV) Program, CFNR is planting seeds of change, one upland community at a time. Focusing on its major thrusts—poverty eradication, climate change adaptation, and environmental security—CFV has proven that upland communities can produce food and earn income from the land and still take care of it.
But CFV would not have accomplished this if not for its multistakeholder partnerships with LGUs and state universities and colleges as support service providers.
It promoted a new mindset where science, innovations, and traditional knowledge are allowed to come together and fuse; and inculcated a broader world view among farmers toward better awareness and responsibility for their environment, community, and fellowmen.
Freedom in farming
To implement the Program, the CFV team first taught agroforestry techniques in upland communities. However, these communities were entirely left to choose the farming technique to adopt. The CFV team then identified a farmer-volunteer farm, assessed interventions needed, and demonstrated and tested the CFV practices on these farms.
According to Dr. Wilfedo M. Carandang, professor at CFNR, UP Scientist II, and a senior CFV team member, most of the farmers adopted a mixture of agroforestry technologies, namely: alley cropping, rock wall, and multi-storey systems.
During establishment, the farms would look like terraces. The farmers plant the hedgerow or edges to shorter crops and trees like flemengia, indigofera, kakawate, pineapple, and ti plant or rosal. Between the hedgerows, they plant vegetables like squash, eggplant, pechay, watermelon, mungbean, and sometimes, corn or upland rice. Later, the farmers plant taller crops and trees such as banana, rambutan, durian, lanzones, and jackfruit on the hedgerows.
A farm in La Libertad, Negros Oriental, for instance, was planted to fast-growing nitrogen-fixing shrubs like Flemingia congesta (flemingia), and trees like Indigofera anil (indigofera) and Calliandra calothyrsus (calliandra). These trees hold the soil, thereby stabilizing the tiers and providing space for planting vegetables.
"During the wet season, high value crops such as carrots, Chinese cabbage, tomatoes, and beans are planted in between hedgerows to maximize space and obtain nutrients from the trees," said Dr. Carandang. Alley cropping reduces soil erosion with the composted leaves piled on the alleys.
Changing mindset, changing behavior
One notable outcome of CFV is the shift in the farmers' perspective on resource extraction and use. They have embraced the practice of tilling and making land productive instead of collecting resources from the forest.
Crop diversification has provided CFV farmers a year-round food supply, reduced their food expenditure, and earned them additional income from their surplus production. At the same time, the agroforestry techniques that they employed have reduced the need to clear forests for additional planting area.
Dr. Carandang told the story of a farmer from Brgy. Magsikap who had already planned to cut the secondary forest adjacent to his farm. However, a study tour to an agroforestry farm in Lantapan, Bukidnon made him realize that he only needed to diversify the crops he had planted in order to tap other income sources.
"Now, in addition to rosal, he has produced ginger, eggplant, and other vegetables. The adjacent forest was left intact and has become a source of seeds of dipterocarps and other important woody trees," Dr. Carandang said.
Further, the farmers now realize the value of forests as a shelter against extreme weather events. This has enhanced the upland communities' resilience to climate change.
Inspiring fellow farmers
Dr. Rex Victor O. Cruz, the CFV Program leader and former chancellor of UPLB, shared a story about how CFV has changed the perspective of farmers in Brgy. Kiling, Alfonso Lista in Ifugao, a village primarily growing monocrop hybrid corn on a massive scale
twice a year.
"One of the pioneer farmer volunteers who adopted CFV in the locality said that his neighbors thought that he had gone crazy when he shifted from planting corn—the only crop the community has ever planted. After one cropping season (six months), when he had harvested squash, tomatoes, beans, and eggplant, his neighbors came and asked him how he did it."
Many farmers are now inspired to replicate the success of their fellow farmers who have benefited from adopting CFV. They have participated in bayanihan activities where they can observe how CFV farms are established.
Recently, the CFV Program introduced organic farming to reduce production costs, and ensure healthier produce and a safe environment.
The adoption of CFV has also reached other organizations and institutions. To date, 11 organizations have been formed because of the CFV Program.
These organizations were also able to establish linkages with the local government units (LGU) and academic and research institutions to advance their farming practices. LGUs have passed local ordinances to express support for and to institutionalize CFV.
Quantity and quality of conservation
The CFV program has developed and transformed 598 farmer-adopters, 32 CFVs, 126 model farms, 524 hectares of farms, 13 nurseries, 4 trading posts, and 9 information systems in 5 provinces. It has also capacitated almost 6,000 farmers through more than 100 training courses that it has implemented.
With the CFV Program's success, recognition was not far behind. It was given the 2016 UPLB Outstanding Extension Program and the 2014 Galing Pook Award for one of its sites. Its main lead person, Dr. Rex Victor O. Cruz, CFNR professor and UP Scientist III, was given the 2016 NAST Environmental Science Award. These awards speak of CFV's effectiveness in balancing the needs of the people and caring for the forests.
The CFV approach has proven that forests can be conserved without sacrificing food production. The seeds of change have been sown and have grown in many communities, and should flourish to transform the country, one community at a time, into a food-secure and environmentally sound place.
Photo by Genevieve A. Galapia