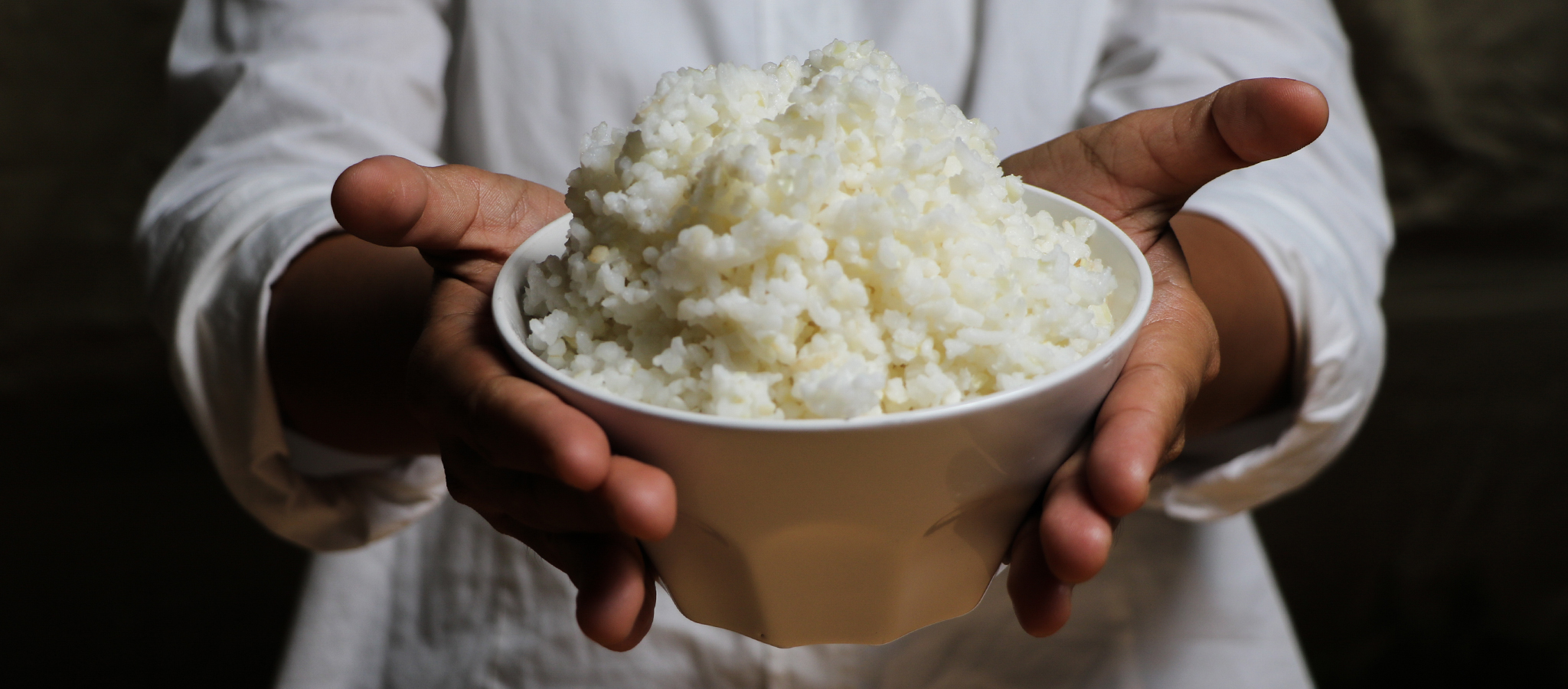 Achieving rice sufficiency with rice-corn blend
How is that again? Rice sufficiency with the use of corn?
Indeed, this is what Dr. Artemio M. Salazar, a retired research professor at the College of Agriculture and Food Science (CAFS), believes in.
"Rice sufficiency does not have to be achieved through rice alone but could be achieved with the help of corn," he said. Dr. Salazar, who used to head the Cereals Section of the Institute of Plant Breeding (IPB), CAFS, shares this belief with his team of plant breeders and agricultural extensionists.
"The country imports only ten percent of our rice requirement, and if that number can be substituted by other alternatives, like corn, we will achieve self-sufficiency," he said.
In particular, Dr. Salazar is advocating the use of IPB Quality Protein Maize Var. 6 (IPB Var. 6) that his team developed and found to be an ideal corn variety to be used in the mix.
The rice-corn (RiCo) blend, a mixture of rice and corn grits at 70:30 ratio, respectively, is the team's proposed solution to achieve rice self-sufficiency in the country.
Aside from reducing our dependence on imported rice, the use of IPB Var 6 has other advantages. It is high in lysine and tryptophan and is more nutritious than regular white corn. Lysine is an essential amino acid that boosts metabolic functions of the body, while tryptophan helps in the production of serotonin that improves appetite, weight loss, and mood.
The blend is not only nutritious, it is also cheaper. The average price of good quality rice is about 60 pesos per kilo while pure corn grits is about 33 pesos per kilo. At a ratio of 70:30, the RiCo blend only costs about 47 pesos
per kilo.
Sustaining the supply
The Cereals Section supplies about six tons of corn grits per month to various institutions in the country.
To meet the increasing demand for corn grits, IPB enjoined farmer cooperators in Quezon and Mindoro to produce more white corn. Of the cumulative 20 hectares of land in these locations, three in Mindoro are planted and managed by Mangyans. IPB trained them on seed production, specifically for white corn.
Even clerics have shown support for RiCo blend. A monastery in an upland town in Oriental Mindoro has been engaged in corn grits production after acquiring a corn mill machine.
Dr. Salazar takes delight in the response from upland communities. By producing and processing their own food, they are able to attain food security, he said.
"In the end, what we are doing is promoting the technology and showing that it works," said Dr. Salazar.
Spreading the grits
The team continuously promotes the rice-corn blend through information campaigns that encourage people to consume it. It has reached pre-elementary, elementary, and high schools, too.
Four years ago, the team co-spearheaded a feeding program for pupils of the BN Calara Elementary School in Brgy. Anos, Los Baños, together with the UPLB Institute of Human Nutrition and Food and local barangay officials. All 140 participants of the program achieved normal nutritional status after the feeding program.
The Benguet Provincial Hospital heard of this nutritional achievement. Impressed, the hospital bought more than 300 kilos of RiCo from IPB for its own feeding program.
Strengthening RiCo policies
Former UP President Alfredo E. Pascual himself endorsed the use of RiCo blend and gave away bags of it as a Christmas present in 2015.
Likewise, Chancellor Fernando C. Sanchez, Jr. issued Memorandum No. 006 Series of 2016, requiring all food concessionaires of UPLB to make RiCo available to customers. The UP Board of Regents, at its 1315th meeting, approved the first and second tranches of rice subsidy for 2016 for UP employees to be blended with corn grits.
RiCo is one UPLB product that should be brought to the attention of policymakers to bolster efforts not only towards rice self-sufficiency but also better health for our people.
Photo by Christopher V. Labe