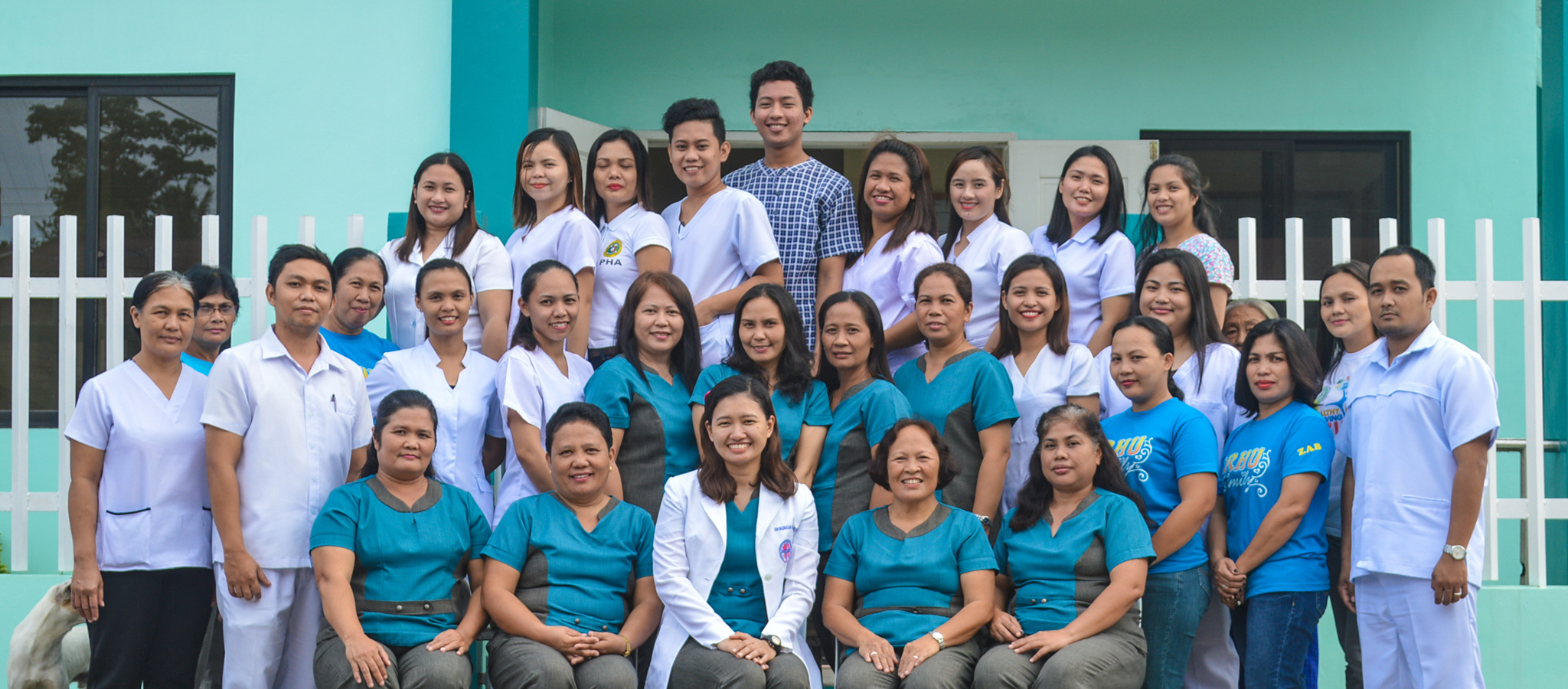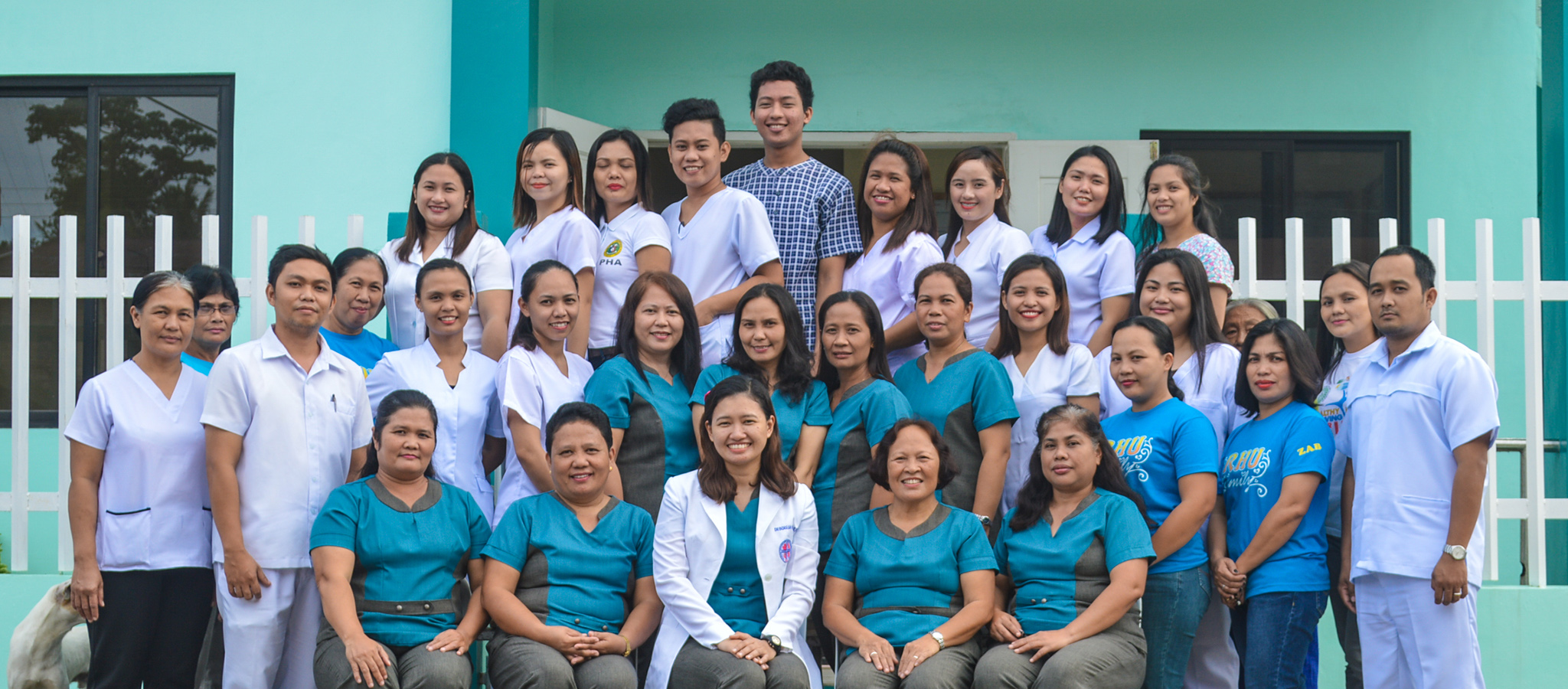 A barrio doctor's love for public service
Fresh from medical school in 2009 and fired by idealism and a sincere desire to help, Dr. Deborrah Gesite Liao, or Doc Debbie, a BS Biology graduate of UPLB immediately signed up for the Doctors to the Barrios Program (DTTB) of the Department of Health.
She was immediately deployed in Gamay, Northern Samar, a fourth class municipality 800 kilometers south of Manila to take care of the health needs of 26,000 residents.
Getting to geographically isolated Gamay from her native Sorsogon City was an extreme challenge straight out of reality adventure shows, but this was hardly an adventure, nor was it a show. It was real life–of a 2-hour ride on a roll on-roll off vessel, oftentimes over rough seas on San Bernardino Strait, especially during the typhoon months, and a couple each of jeepney, boat, and motorcycle rides, at times, hair-raising and death-defying.
Thus, it was a given that at the end of her tour of duty, it was goodbye Gamay for Doc Debbie. "That was the first time I worked, the first time I've been thrust in probably one of the most, if not the most, uncomfortable and challenging situations I have ever experienced in my life," Doc Debbie recalled.
Taking the leap of faith
But the heart of a public servant beat strongly in Doc Debbie and for the people of Gamay who endured so much from the lack of health service. A year after her DTTB appointment ended in 2012, she accepted the position as municipal health officer of the Gamay Rural Health Unit.
"I can't really articulate why I stayed," she said, when asked why she let go of a possible lucrative career elsewhere. Was it because it will be in Gamay where she would eventually meet the man who would become her husband? Maybe, the events conspired for her to continue serving Gamay because of this, but it was her conviction and decision to serve that came before anything else.
"I have signed numerous death certificates of patients, young and old, who succumbed to illnesses without ever seeing a doctor or any health worker. I have experienced how it is to live in a society where help from the national government does not reach the grassroots," Doc Debbie said as she reflected on her decision to stay
in Gamay.
Doc Debbie starts her work at 8 a.m. at the health center in Poblacion, accommodating 40-50 patients who stream in from the 26 barangays of Gamay. They come for a variety of reasons, ranging from simple infections to complicated ailments such as diabetes, or conditions such
as pregnancy.
Health equity through empowerment
Every summer, Doc Debbie and her team of 28 nurses, midwives, and health aides visit far-flung barangays to provide basic medical services to the people. Walking mountainous terrains for hours and crossing a raging river to reach these communities awakened her to the depths of public health needs.
This motivated her to address health equity through the Barangay Siyete Inter-Barangay Health Zone (IBHZ), a strategy that promotes inter-barangay cooperation to address gaps on access to health services of isolated barangays. In Gamay, IBHZ has resulted in a birthing facility where expectant mothers from seven barangays can give birth in a place near them.
Under IBHZ, barangay leaders were empowered and capacitated through the Barangay Health Leaders and Management Workshop conducted with Zuellig Family Foundation as partner.
The training uses the Bridging Leadership Framework, which allows leaders to be aware of their own values and interests that could result in personal responses to and co-owning others' problems, and to dialogue with stakeholders. "When this happens, we hope for a co-creation, wherein innovations are created by the stakeholders to address a problem."
Doc Debbie serving 24/7
With a Rural Health Midwife (RHM) managing the Barangay Health Station in one of the seven villages and with deployed RHMs and barangay health workers in other partner villages, the IBHZ team can operate with no need for Doc Debbie.
"But we keep our communication lines open so they can easily refer difficult cases to me," said Doc Debbie, who is on-call 24/7.
She is grateful to her team, their town mayor, and the communities in Gamay, as well as her family for their cooperation and support. "It gives much fulfillment to know that my talents, skills, and knowledge are put to use in touching people's lives," she said.
Doc Debbie may be at a loss for words when asked why she stayed in Gamay, but as they say, when the heart is full, words are few. Doc Debbie's heart is full of her love for service to the people of Gamay.
Photo courtesy of Dr. Deborrah G. Liao