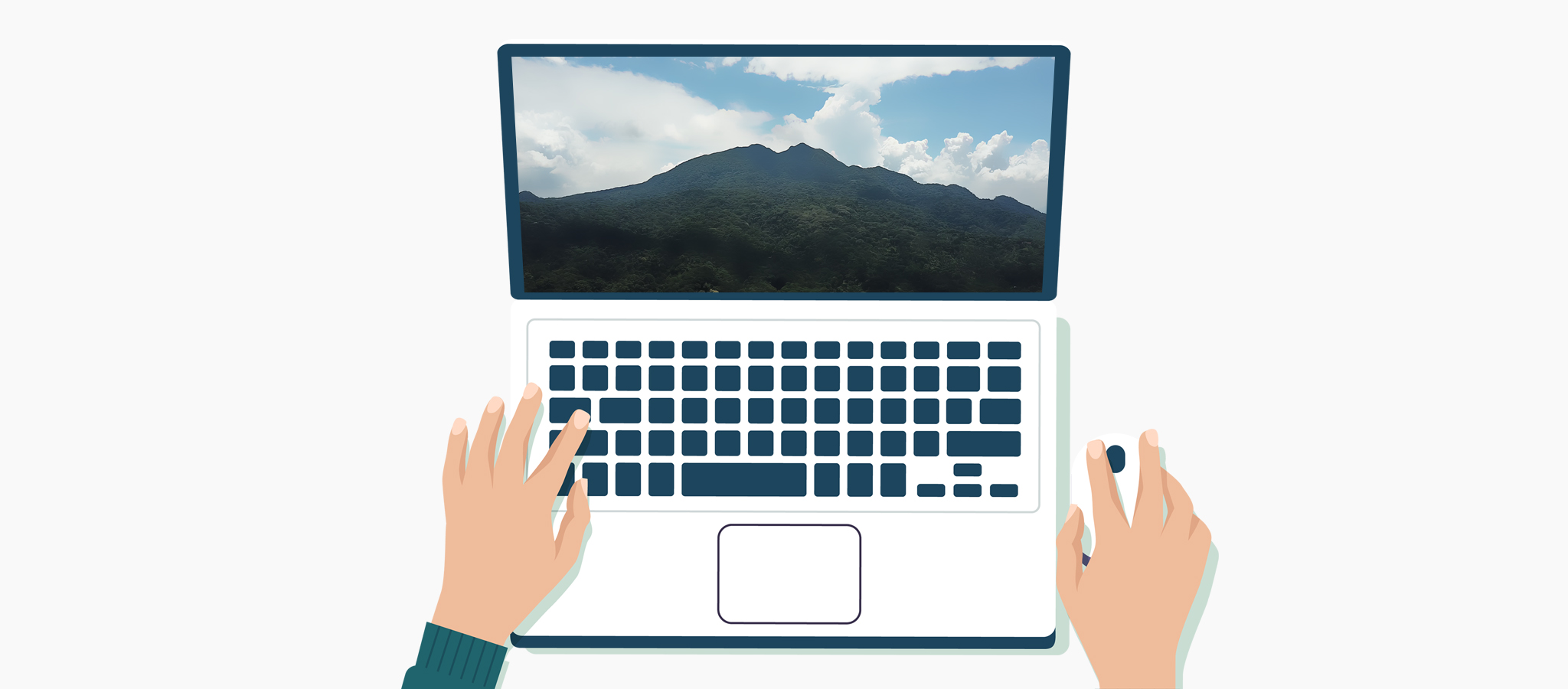 Curating Maria Makiling's 'online portfolio'
What if Maria Makiling were humanized in this digital age? If she owns social media accounts, what 'personal data' would she be sharing online?
As the legendary guardian of her namesake mountain, it would be natural for her to post "grammable" images of the diverse flora and fauna found at the Mount Makiling Forest Reserve (MMFR) like endemic flowers, unusual insects, and elusive birds of what has been hailed as the 33rd ASEAN Heritage Park.
While "netizen Maria" is just a reverie, a group of interdisciplinary experts from the university has been actually "curating" these contents for her, not for vanity, but for the sake of biodiversity knowledge and conservation.
With the Makiling Biodiversity Information System (MakiBIS), an upcoming online portal that stores photos and taxonomic information about MMFR's wildlife wonders, Makiling's natural beauty will go online soon.
Behind this biodiversity portal are biology and information technology specialists led by Dr. Damasa M. Macandog, project leader and professor at the Institute of Biological Sciences.
She works with a team from the Institute of Computer Science (ICS) headed by Fermin Roberto G. Lapitan, assistant professor.
From a simple Microsoft Excel database in 2011, MakiBIS has evolved into a more sophisticated portal. It has undergone three rounds of development with the help of Dr. Malou Nicolas, then director of the UP Center for Integrative and Development Studies (CIDS), ICS, and the Commission on Higher Education-Philippine Higher Education Research Network under the Enhancing Food Security Program in Biodiversity and Agriculture (CHED-PHERNET) project.
In its latest version, MakiBIS 2.0 uses ReactJS for its frontend and NodeJS for its backend, according to Lapitan. He added that it still uses MySQL for its database, with updates on its structure.
MakiBIS stores information on over 2,000 species, with more than 1,550 vascular flora, 20 species of birds, and 35 fish species coming. This wealth of data is seen to add to worldwide access to biodiversity information and identification, especially now that there is a growing global concern about biodiversity loss.
MakiBIS' function aligns with the Global Biodiversity Information Facility (GBIF), a Denmark-based international network that promotes open access to biodiversity data around the world. In fact, the MakiBIS team aims to allow future users to readily access available information of each taxon as patterned after the standards of GBIF and Darwin Core platform. Darwin Core is a body of standards that facilitates biological diversity information sharing.
MakiBIS has inspired a bigger biodiversity portal, the Philippine Biodiversity Information System (PhilBIS), which shall showcase the country's biodiversity, considered one of the richest in the world.
For Dr. Macandog, MakiBIS and the future PhilBIS are platforms that could influence the drafting and implementing of conservation management plans and policies to protect the biodiversity of the country and to address the problem of invasive species in MMFR.
Maria Makiling, the imaginary protector of the mountain, may not be able to curate the beauty of MMFR, but once MakiBIS is up and running, the world shall gaze at her online portfolio, not only to like and to love, but to know and to nurture.
(With reports from Development of Makiling Biodiversity Information System (MakiBIS): A Philippine Biodiversity Information System (PhilBIS) Prototype by Dr. Damasa B. Magcale-Macandog, Fermin Roberto Lapitan, Christian Paul P. Dela Cruz, Teodorico L. Marquez, Jr., Marlon A. Reblora, Kristine S. Mago, and Mary Grace M. Primavera)
Photo by Christopher V. Labe