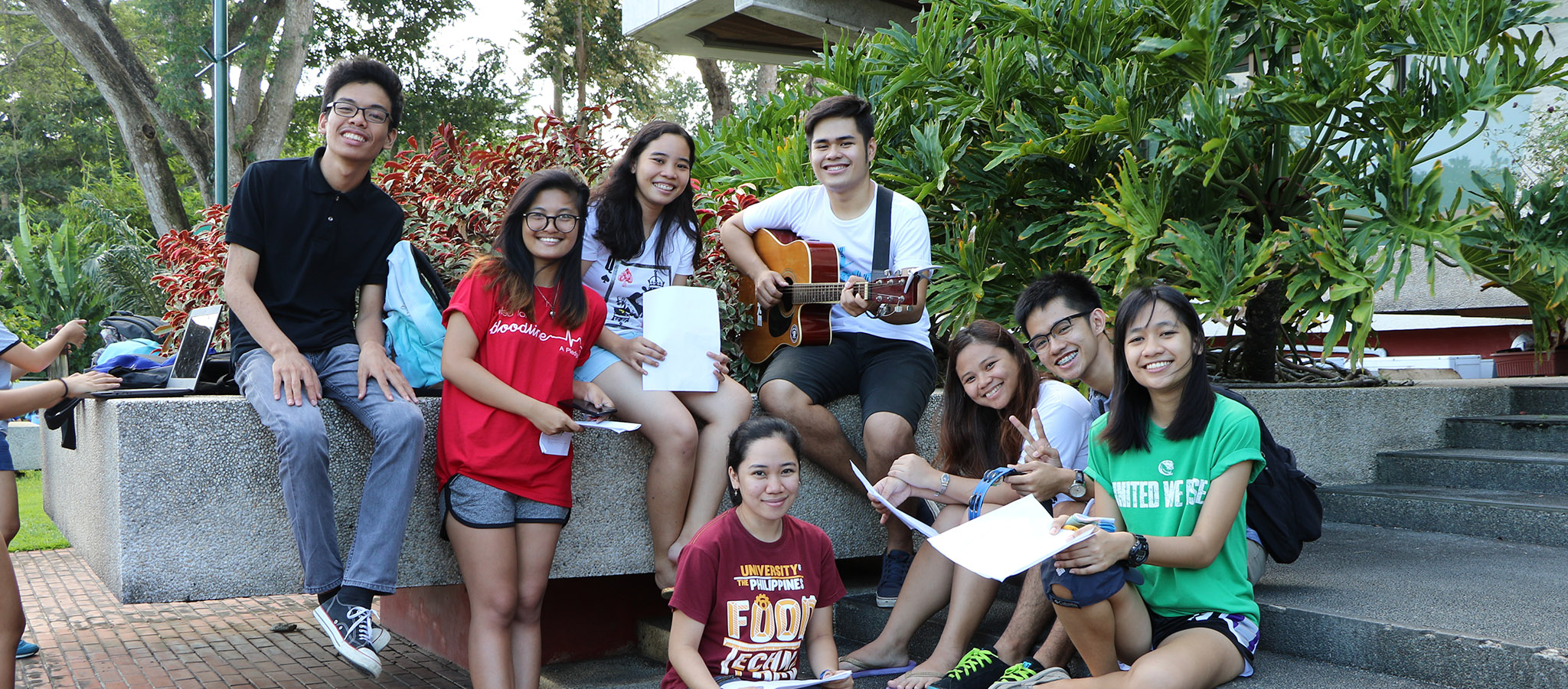 Creating ripples of kindness
This is a story that needs to be told for the chance that doing so could lead to more acts of kindness.
It began with the decision to pay a kindness forward, as one UPLB alumnus did. A child of a public school teacher and a farmer, Nick Angel II struggled through college financed by a grant from the Department of Education augmented by his student assistantship pay.
When he graduated in BS Agriculture, he immediately began working for a multinational crop protection company. Eventually, he and a business partner put up a local company engaged in non-crop pesticides.
When Nick saw the UPLB Adopt-a-Student Program (AASP) posted on social media, he felt that it was his chance to pay forward the kindness of people who helped get him through college. He immediately got in touch with the UPLB Office of Student Affairs (OSA), which administers the program.
Adopt-a-student facility
On October 15, 2015, Chancellor Fernando C. Sanchez issued OC Memorandum No. 133 adopting and implementing UP Diliman's AASP in UPLB.
AASP is a financial assistance program aiming to help less fortunate but deserving students who are in their final year. The UPLB Committee on Scholarship and Financial Assistance (UPLB-CSFA) selects AASP grantees based on a set of criteria that considers academic standing/donor conditions and need.
OSA has since facilitated the award of PhP 1.252 million that has produced 23 graduates courtesy of 13 donors.
Kind and kindred spirits
Who would know how hard up students feel but a kindred spirit? Having been one himself, Nick said that he just wanted to help students to focus on their studies, thus his donation to AASP.
"Studying in UP is difficult, and worrying about how to pay dorm fees or your next meal, or a requirement, makes it a lot harder. These problems make students quit," he said.
Nick has been donating for three years now and even convinced his boss to himself be a sponsor. His boss currently supports two students.
Joan Narciso, BS Chemistry class of 2006, decided to be an AASP sponsor because she realized that there are many students who are the only hope of their parents, families, and communities. "It is their dream to graduate from UP and help their families and communities. I am just doing a very small part so that their dreams may be fulfilled," she said.
Nick encourages fellow alumni to sponsor students. Donating, he said, could also help nurture the next generation of donors. "Imagine when this multiplies over time, reaching more students," Nick added.
Altruism and gratitude bind friendships
Recipients build friendship with their donors with whom they stay in touch even after graduation. Harvey, a civil engineering student, felt so happy meeting his sponsor, Atty. Placida Venegas. "She is so concerned about the well-being of resource-poor students like me. I felt her genuine and heartfelt concern," Harvey intimated.
Via and her sponsor, Joan Narciso, have yet to meet each other. She would like to personally thank Joan for this big life-changing opportunity given to her.
Diana, BS Agriculture class of 2018 and one of Nick's scholars, said, "It was a great help because I had to stop working as a student assistant in order to focus on my thesis.
"The AASP was a big help to me and I am very thankful to my sponsor, the UP Alumni Association Singapore chapter," said Ralph, a BS Agricultural Economics graduate of 2018.
Paying it forward
Nick is very proud of his scholars. He said that they are very grateful and hope to do their turn in the future. His advice to them: "Remember what you went through during your stay in college and use this to make you stronger and to persevere to achieve your goals in life. Having had such experience will give you an advantage over those who had it easier."
Angelika (BS Development Communication, 2018), also a former scholar said, "I would love to be a channel of God's blessings to other people. I know a lot of Iskas and Iskos are striving hard to finish college for their loved ones, and I'd love to help them in the way I know best."
Another scholar, Maelyn, who graduated in BS Development Communication in 2018 said, "I had long dreamt of helping poor but deserving students. If one day I find myself in a position to help, I will not pass up the opportunity to pay my sponsor's kindness forward."
Indeed, kindness is like a pebble that when dropped into still waters, creates concentric ripples that could mean a sea of change in students' lives.
Photo by Christopher V. Labe