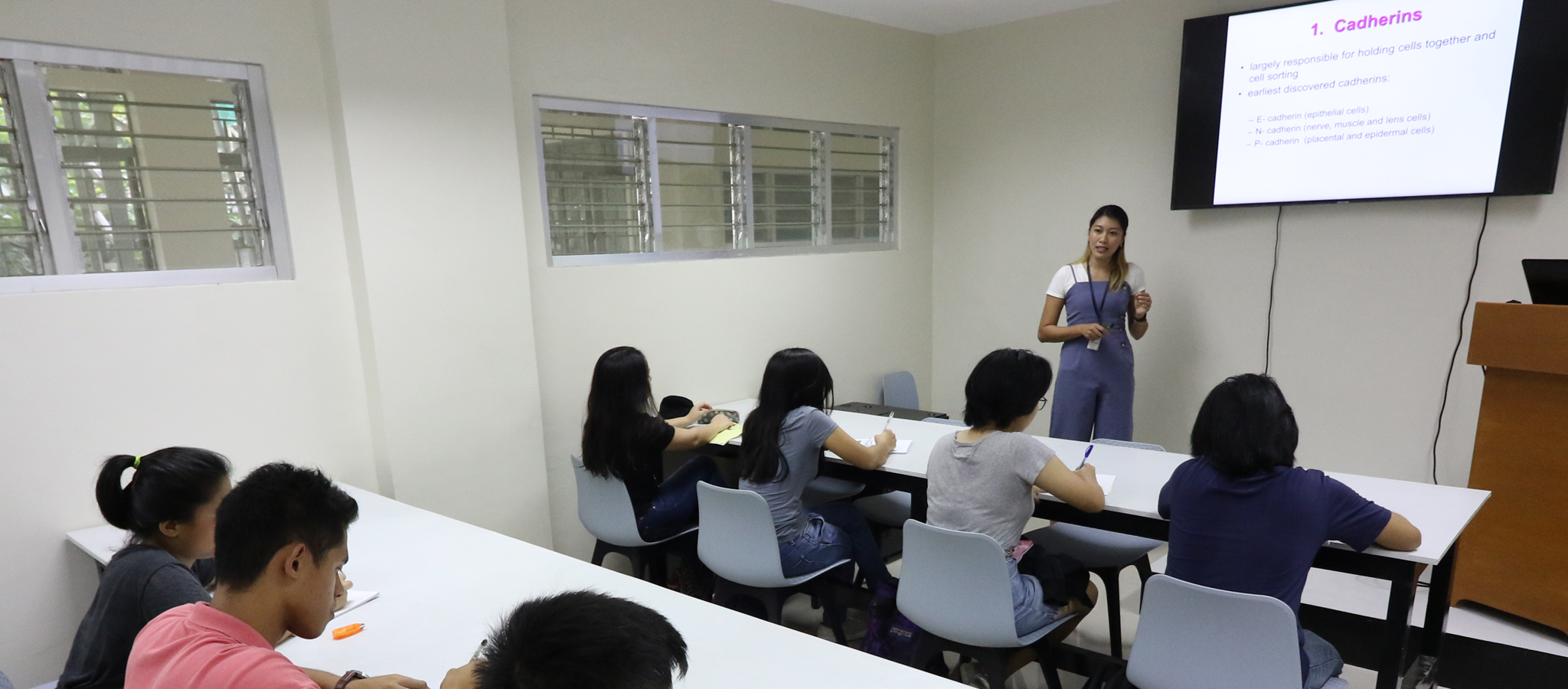 Adding life to the Institute of Biological Sciences
It only took a Facebook post to mobilize a group of UPLB alumni in the Philippines and in the United States to furnish rooms in the newly constructed wing at the Institute of Biological Sciences (IBS).
The post, courtesy of Ivan Marcelo Duka, faculty member at IBS and college secretary of the College of Arts and Sciences, showed photos of bare rooms that would later become a conference room and a computer laboratory.
"I just posted it ng wala lang," Duka said about his post on social media of the interior of IBS' new wing that was constructed through a ten million-peso donation from Senator Richard Gordon, a UP law alumnus, and supplementary funds from UPLB.
What Duka did not expect was that his post on his personal account would trigger a show of support from his fellow "symbionts," as how the members of Symbiosis: The UPLB Biological Society call themselves.
"When I saw the post, [I thought it] was the answer to my prayer," said Maggie Pamplona-Pelayo, BS Biology alumna and a symbiont who had once promised to herself to someday help IBS improve its facilities.
"I realized that I can only donate a small amount, so why not encourage the other members of Symbiosis," Pelayo said. With orgmates Tina Francia and Ellen Togado-Florento and in close coordination with Duka and Dr. Merlyn Mendioro, director of IBS, Pelayo campaigned among her fellow symbionts to donate to IBS and opened a bank account to facilitate the initiative.
The "adopt-a-room" idea gained traction among Symbiosis alumni who organized themselves into the Symbiosis Global Foundation and raised half a million pesos that was used to purchase LED television, two split-type air conditioners, and furniture. Some of the money was also channeled to the IBS Microbiology Division to purchase laboratory equipment.
In gratitude, IBS named the two rooms "IBS-Symbiosis Conference Room" and the "IBS-Symbiosis Bioinformatics Laboratory."
The IBS-Symbiosis partnership is actually not the first effort of the alumni to "add life" to the Institute of Biological Sciences, a National Center of Excellence in the Basic Sciences, a Commission on Higher Education (CHED) Center of Excellence in Biology Education, and the first from UPLB to obtain a certification from the ASEAN University Network-Quality Assurance. Nor is it going to be the last.
IBS also decided to name the bridge that leads to the IBS-Symbiosis rooms as the UPLB-Alumni Group in America (AGA) Wing after its benefactor. According to Dr. Mendioro and Duka, the UPLB-AGA group, composed of US-based alumni and their friends, raised more than PhP 100,000 that funded the installation of floor tiles and purchase of furniture for another conference room.
Dr. Nacita Lantican, head of IBS Microbiology Division, added that a number of IBS alumni have initiated donations of different types, from equipment to thesis grants. One of these is US-based alumna, Dr. Florinda Piano, who, for the past three years, has been funding annually an undergraduate thesis of a microbiology major student. Alumni Drs. Cesar and Lourdes Nadala and Ma. Aussielita Lit have also made commitments to fund thesis support programs in the same field at IBS.
IBS produced a number of renowned professionals – medical doctors, scientists, researchers, teachers, executives, and public servants, to name a few. One by one, they are now giving back to their home institute, adding life to the halls where they learned to understand, value, and master the science of life.
Photo by Vandolph R. Maningas