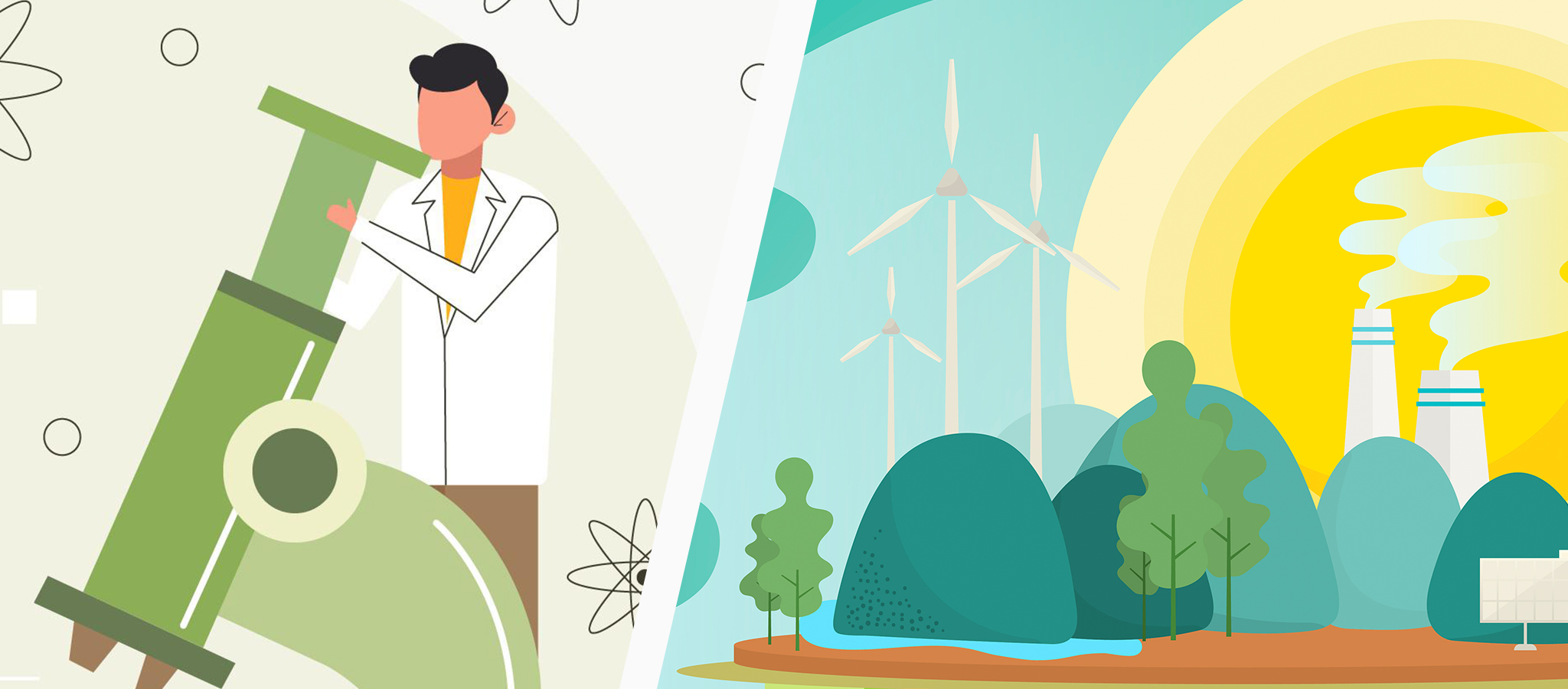 Weathering climate change with plans that science built
UPLB accomplishes its role in addressing climate change by putting scientific knowledge to work in local communities through local government collaboration.
In early 2019, social media was flooded with exasperated Manileños lining up for pails of water. In agricultural towns, farmers bemoaned the loss of their crops. Online news service Rappler reported that the loss had exceeded PhP 4 billion by March due to the onslaught of a brutal El Niño.
Six years previously, super typhoon Yolanda (Haiyan) swept over the Visayas. Its unforgiving winds and waves left more than 7,300 dead or missing and inflicted PhP 9.46 billion worth of damages. The millions whose lives were spared but displaced were left to pick up the pieces, or whatever was salvageable in the ruins.
These stories tell us of extremes. They are the vivid pictures once predicted by science decades ago which now live in our reality. The science that once announced this situation's approach is the same tool humanity wields today to ride the changing temperaments of the times.
At times like these, the application of accurate and scientific data to government plans is vital in making sure communities are depending on a vetted solution against the slow but drastic changes in climate.
In UPLB, there's no other program more focused on this need than the Interdisciplinary Studies Program on Climate Change Adaptation and Mitigation (CCAM) and Disaster Risk Reduction and Management (DRRM), commonly recognized as the virtual Climate and Disaster Risk Studies Center (CDRSC).
The CDRSC is hosted by the School of Environmental Science and Management (SESAM) and is one of the interdisciplinary studies centers of UPLB. It provides expertise, technical assistance, and training in the quest for building adaptive and resilient communities in the face of climate change and disasters.
The CDRSC's mission has put them in conjunction with the Department of the Interior and Local Government (DILG) IV-A, the Climate Change Commission, Department of Environment and Natural Resources, Department of Science and Technology, UP Resilience Institute, UP Manila College of Public Health, other public and private institutions, and sectoral groups.
From 2016 to 2018, CDRSC embarked on one of its major activities when DILG IV-A Regional Technical Working Group (TWG) appointed UPLB as a Local Resource Institution (LRI) partner, making the university their official academic counterpart. This arrangement allowed CDRSC to conduct Climate and Disaster Risk Assessment (CDRA) training-workshops for 91 municipalities in Cavite, Laguna, Batangas, Rizal, and Quezon (CALABARZON), the country's most populated region.
According to Dr. Yusuf Sucol, university coordinator of CDRSC and a university researcher at SESAM, CDRA incorporates data from DOST-PAGASA to create maps and graphs that indicate observed climate trends, climate change projections and scenarios specific for their locality. It describes seasonal mean temperature changes and projections, seasonal changes in total rainfall patterns, extreme weather events, and sea level rise.
The training-workshops enabled CDRSC to guide local government units (LGUs) of Region IV-A in training and coaching their more than 900 officers about the CDRA process and derive from it their Local Disaster Risk Reduction and Management Plan (LDRRMP) and Local Climate Change Action Plan (LCCAP). LCCAP details the locality's climate change-related risks and their long-term strategies to adapt to and mitigate these risks in the future.
Dr. Sucol said that the training also discussed the impacts of climate change on various ecosystems or systems of interest, including populations; urban use; natural resource production areas; critical facilities, like water and electricity services, roads and communication facilities; and lifeline utilities, in relation to the state of their forests and uplands, coastal and lowland areas, agriculture, and urban or built ecosystems.
Other mandated LGU plans, such as the Comprehensive Land Use Plan, Comprehensive Development Plan, and other sectoral/thematic plans on gender development, tourism development, ancestral domain, and agriculture development, also use CDRA findings.
After finishing the said undertaking with CALABARZON, CDRSC will focus on UPLB's host province, Laguna. An MOU with the Provincial Government of Laguna (PGL), which was signed in April 2019, will kick-start technical cooperation between Laguna and UPLB for future programs, projects, and activities related to climate actions.
The technical cooperation, Dr. Sucol explained, covers academic, research, and extension activities on climate change studies that would involve faculty members, researchers, extensionists, and students. Aside from those activities, the MOU also entails the creation of a Scientific Advisory Board for PGL.
Preceding the MOU was a report on the PGL website in 2015 about the latter's commitment to climate change adaptation to prevent the probable effects of natural calamities. Laguna was in fact recognized by Hon. Lucille L. Sering, Secretary of the Climate Change Commission at the time, to be the first province in the Philippines to take concrete action to address the effects of climate change.
While this MOU is underway, Dr. Sucol said that they also plan to collaborate with Laguna municipalities to further mainstream CDRA into their planning tools and methodologies. One is with the PGL which will facilitate cooperation with Calamba City and the Second Congressional District of Laguna composed of Cabuyao, Los Baños, and Bay. Another will be with the Los Baños LGU, which aside from fostering technical collaboration, will create a local CDRA TWG.
While these initiatives are good steps towards being climate change-ready, Dr. Sucol said that collaboration between academe and the government needs to go further and be sustained.
"For me, it doesn't end with the assessment," said Dr. Sucol. "We also need to assist them in writing their proposal for the People's Survival Fund. We need to be consistent. We should work together to the end of the process."
With these activities and more to be held in the coming months, Laguna, CALABARZON, and the LGUs in the other parts of the country are sure to have a science-based approach in climate change adaptation and coping with the impacts of disaster events.