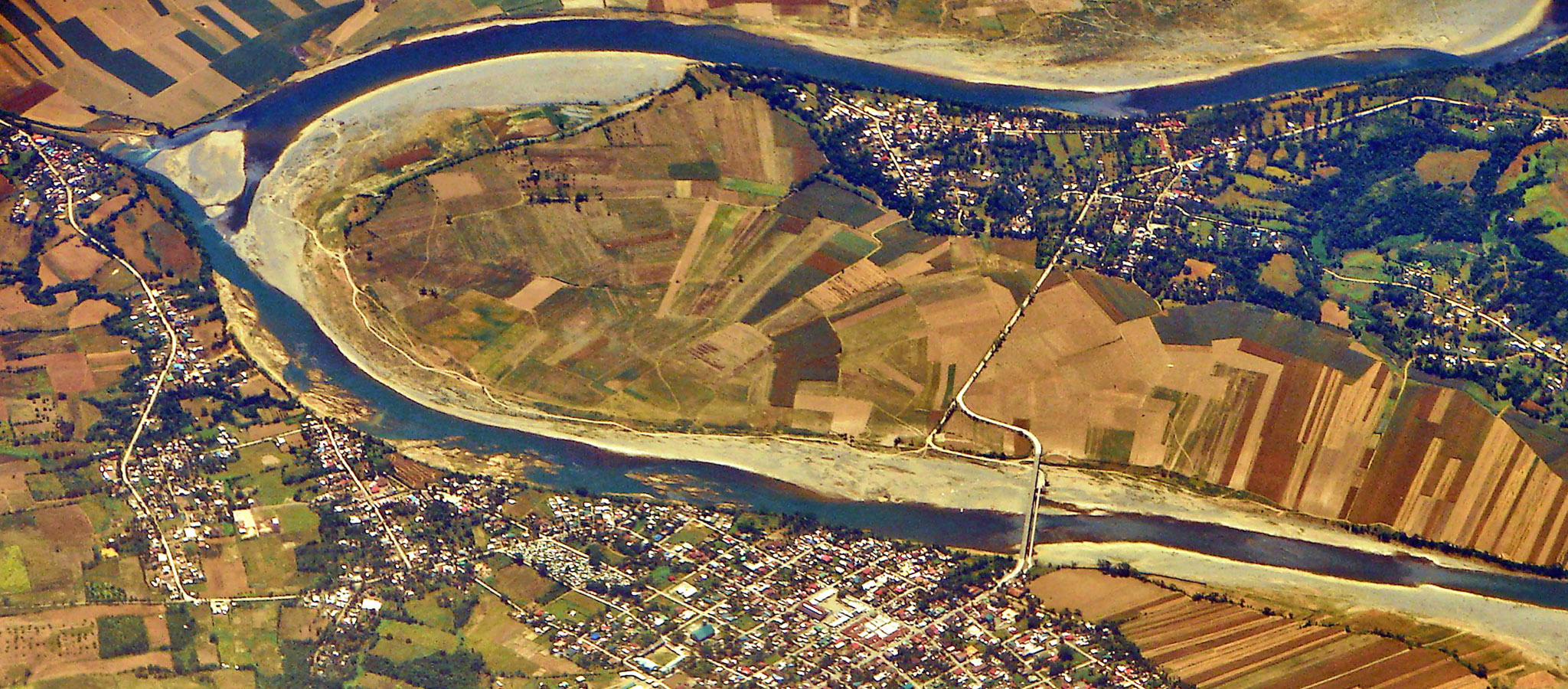 Master planning an immense life support system
Nestled within the fabled mountain ranges of Sierra Madre, Cordillera, and Caraballo is an immense life support system for people, flora and fauna in northeast Luzon.
Grand rivers almost as extensive as the country's longest, the Cagayan River, cut across its fertile valleys and plains. Standing in its forests are endemic and critically endangered tree species. Roaming above its land are more than 100 bird species, the most regal of them the Philippine eagle.
Across its settlements – from the ridges to the lowlands – are almost four million people living in 12 provinces, 122 municipalities and cities, and more than 2,000 barangays. These places cover three agriculture- and natural resources-rich regions of the country – the Cordillera Administrative Region, Cagayan Valley, and a part of the northern portion of Central Luzon.
This is the Cagayan River Basin (CRB), the Philippines' largest watershed.
With its land area of 27,493.49 sq km, CRB occupies almost a tenth of the entire country, and it is in its vastness that this watershed is relevant not only to the regions where it sprawls, but to the entire archipelago.
"Cagayan River Basin is a very important watershed simply because of its area," said Dr. Rex Victor O. Cruz, a professor at the College of Forestry and Natural Resources (CFNR) and an Academician at the Philippine National Academy of Science and Technology.
"That's one-tenth of the entire country right there," Dr. Cruz continued. "Cagayan Valley, which is in the middle of CRB, is an important food basket of the Philippines, producing a lot of corn and rice."
CRB is composed of 12 provinces: Cagayan, Isabela, Quirino, Nueva Vizcaya, Ifugao, Mountain Province, Benguet, Kalinga, Apayao, the outskirts of Abra, and parts of Aurora and Nueva Ecija.
"The watershed straddles political units. Some local government units (LGUs) will have big pieces of their land inside CRB; some LGUs will have a tiny part," Dr. Cruz said, who further explained that CRB, as a watershed, is technically called a "river basin" because its area exceeds the 100,000-ha threshold, based on watershed classification in the Philippines.
Dr. Cruz, a leading watershed expert in the country, said that CRB is a source of water, forest products, and agricultural land. It hosts biodiversity and shelters indigenous people. Its hydroelectric dams, such as the Magat Dam, provide water sources for irrigation and electricity for the national grid.
With the river basin's environmental, economic, and social importance, how does the government ensure that this shelter of life on land will be conserved and protected in this age of climate change?
In 2015, the River Basin Control Office (RBCO), the unit of the Department of Environment and Natural Resources (DENR) that oversees the government's efforts and initiatives for all of the country's 18 major river basins, sought the expertise of an interdisciplinary team from UPLB to develop a climate-responsive integrated master plan for CRB for 15 years.
"The master plan of the watershed contains the general framework for biodiversity conservation, for water conservation, and for soil conservation," said Dr. Cruz, who led the planning team of more than 20 experts.
According to Dr. Cruz, the said master plan is a good basis for the development plans of LGUs within the river basin, such as the Comprehensive Land Use Plan (CLUP).
"A watershed is one whole system. You cannot develop a plan for the different parts of the watershed individually. So you develop one master plan for the [whole watershed] unit, and that becomes the framework for smaller plans for different parts of the watershed," Dr. Cruz maintained. "There should be no plan that will be contradictory to the master plan of the watershed."
While a master plan for CRB was earlier crafted in 2012, the UPLB team was tasked to "climate-proof" it in order to address flooding, drought, landslide, strong typhoons, and extreme temperature in the river basin.To address the risks associated with those hazards, Dr. Cruz and his team, in consultation with LGUs, national government agencies, academe, research institutions, private sector, and people's organizations developed the master plan together with the implementation and investment plans to make CRB climate-resilient.
The master plan is composed of programs and projects on the management of water resources, watershed, wetland, disaster risk reduction, economic development, and institutional development that would cost PhP 100 billion should they be implemented.
Among the actions that they recommended are the development of water impounding infrastructures in identified potential dam sites and rainwater harvesting systems to manage and maintain water. They also identified Forest Landscape Restoration and Conservation Farming Villages as cross-cutting strategies to manage the watershed, water resources, and wetlands.
They also called for the harmonization of CLUP, Forest Land Use Plans, and other related mandated plans of LGUs. "[When] development plans of LGUs are not aligned and coordinated with one another, [and when there are] disharmonized plans and programs of different government agencies, your water is in danger," Dr. Cruz warned.
The master plan team also determined ways to improve the resiliency of communities amid climate change, such as relocating poor households exposed to hazards, improving early warning and forecasting systems, controlling soil erosion, constructing a sediment containment system, and implementing what would be called the Cagayan River Flood Control Project.
The interdisciplinary team considered all environmental, ecological, economic, and social factors in crafting the master plan. "You have to connect all of these. Once you have connected them properly, you will know exactly where to begin in providing a solution," Dr. Cruz said.
Aside from doing one for CRB, the RBCO also entrusted the team of Dr. Cruz with drawing up climate-responsive master plans for five other major river basins in the country, namely: Agno in Luzon, and Agus, Buayan Malungon, Mindanao, and Tagoloan, all in Mindanao.
There is no doubt that these river basins and watersheds are life support systems whose protection and sustainability should be ensured. The master plans drawn up by the UPLB experts should not just be consigned to gather dust in some bookshelves but should be implemented for our collective survival.
Photo by User P199 at Wikimedia Commons